Public International Law eBook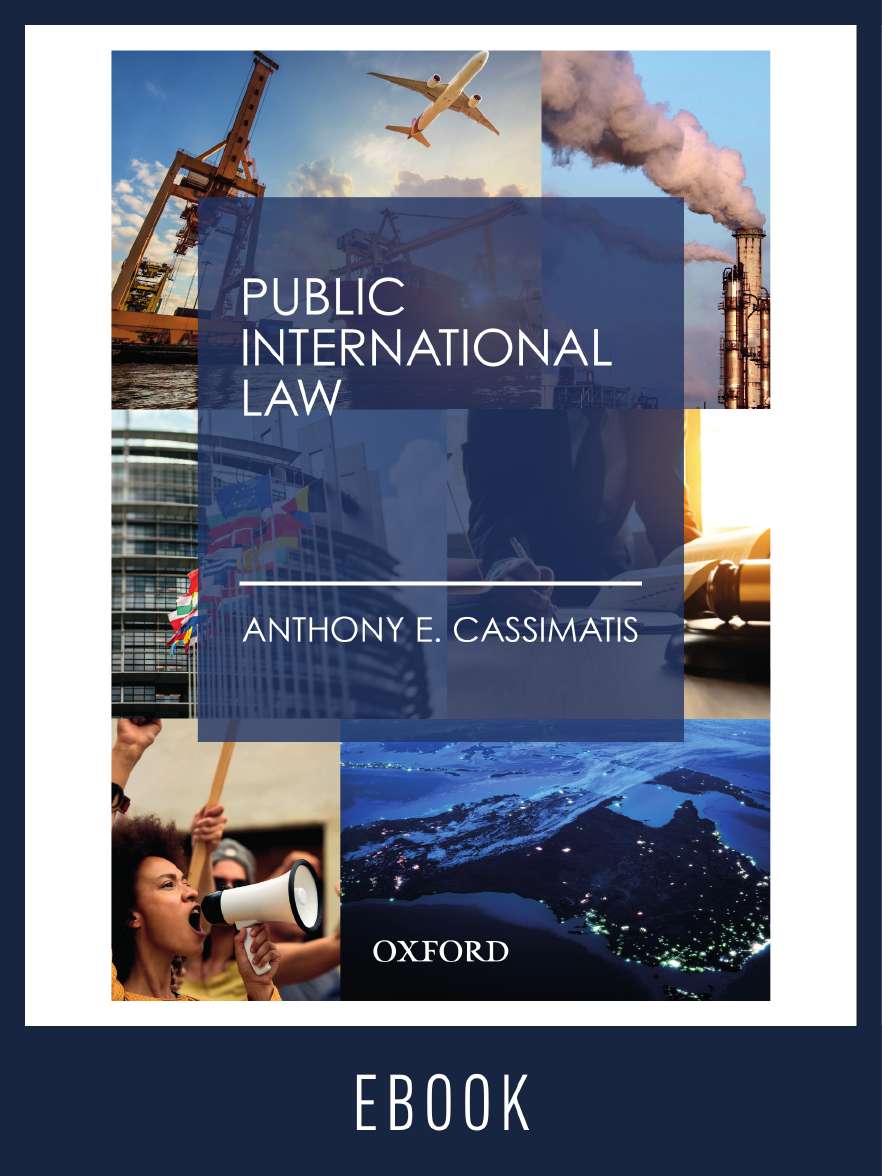 Public International Law eBook
| | |
| --- | --- |
| ISBN: | 9780190319007 |
| Binding: | Ebook |
| Published: | 11 May 2021 |
| Availability: | Available |
| Series: | |
$107.95 AUD
$123.99 NZD
Add To Cart
Other options: Paperback $120.00 AUD $137.99 NZD Ebook Rental $59.95 AUD $68.99 NZD
Request an inspection copy
Description
A concise, authoritative introduction to public international law.
Public International Law is an introductory textbook, written specifically for a one-semester course. Taking a unique Australian perspective, it provides students with the tools to analyse, critique, and deepen their understanding of public international law.
This book is an authoritative guide, offering a coherent and systematic analysis of the underpinning theory and practice of international law. Included are topics unique to the teaching of international law, such as human rights law, law of the sea and international criminal law, among other thought-provoking topics.
It aims to inspire Australian students in their interest of public international law so they can grow to be practitioners who practise law with the rigour it requires.
Key Features
A strong pedagogical structure provides students with the tools to develop a critical and contextual understanding of the nature and sources of international law.
Important international law matters are covered, including topical areas such as international economic law and protection of the environment.
Treaties and their ramifications are given in-depth coverage.
Topical case studies from both Australian and international perspectives provide examples of how theory translates to practice.
A dedicated chapter on reflection encourages student development in thinking about the broader impacts and implications of international law.
Contents
1. Introduction
2. International Law – Historical and Theoretical Issues
3. The Sources of International Law
4. The Law of Treaties
5. International Law and Municipal Law
6. The Subjects of International Law and their Rights, Capacities and Responsibilities
7. The Protection of Human Rights under International Law
8. International Criminal Law – Individuals and the Responsibility of other Non-State Entities
9. International Economic Law
10. International Law and Environmental Protection
11. International Law of the Sea, Air and Outer Space
12. International Law and Armed Conflict
13. Concluding Reflections
Authors
Professor Anthony E. Cassimatis AM teaches in the School of Law and is Director of the Centre for Public, International and Comparative Law at the University of Queensland.
Lecturer Resources
This text is accompanied by a PowerPoint of teaching notes. It is available to lecturers who prescribe Public International Law for their course.
For more information about these resources please contact your Oxford Learning Resource Consultant.
Request an inspection copy