Constitutional Law Guidebook ebook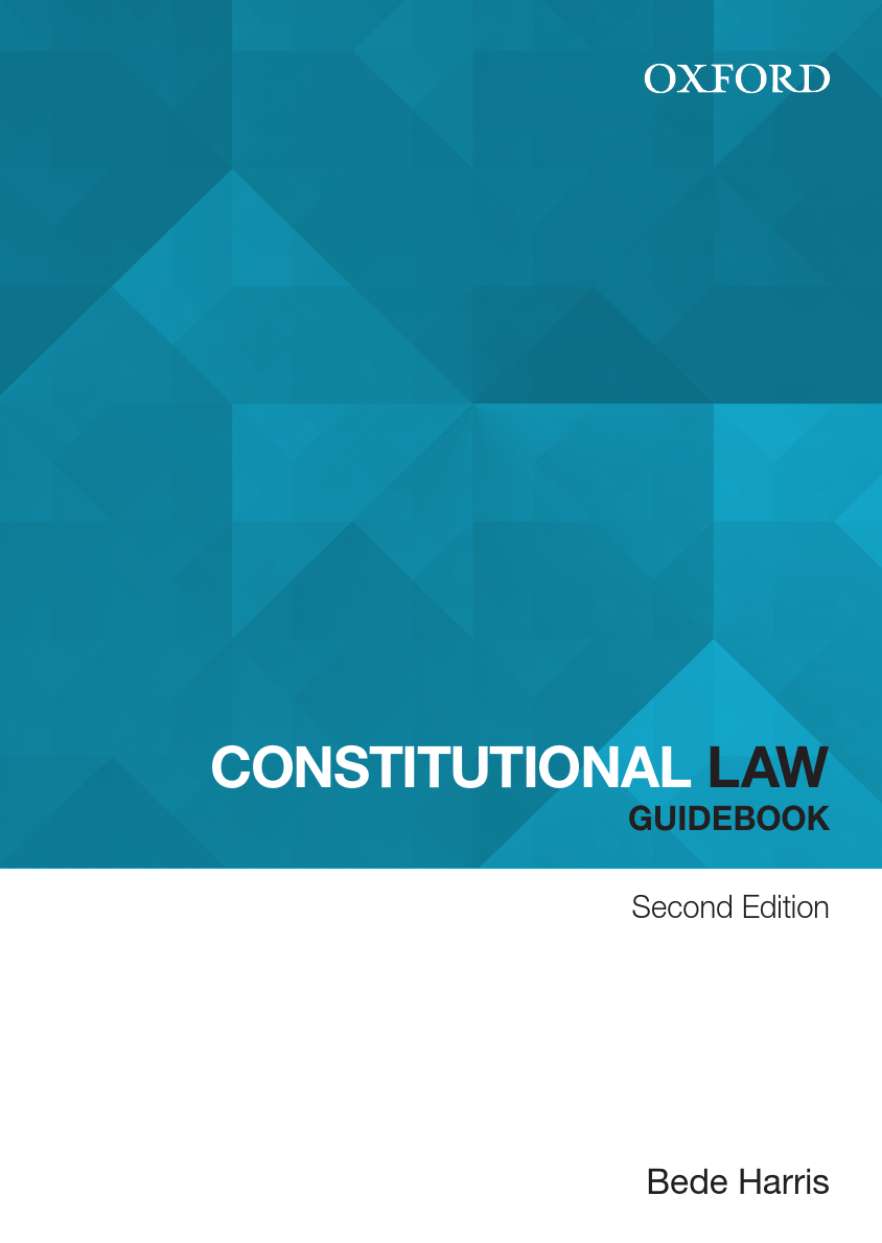 Constitutional Law Guidebook ebook
| | |
| --- | --- |
| ISBN: | 9780195596434 |
| Binding: | Ebook |
| Published: | 10 Apr 2015 |
| Availability: | Available |
| Series: | |
$41.95 AUD
$48.99 NZD
Add To Cart
Add To Cart
Request an inspection copy
Description
The Constitutional Law Guidebook is your guide to the essentials of constitutional law. Learn how to link the key concepts from your lectures, textbooks and tutorials to get the most from your study, improve your knowledge of law and develop legal problem-solving skills.
This guidebook will help you navigate through the fundamental points of constitutional law using:
clear and concise explanations of what you need to know

guidelines for answering problem questions

cases to remember

'examples' and 'alerts' to help you understand the interlinked nature of constitutional law

assessment preparation sections

diagrams to help explain difficult concepts

up-to-date cases and legislation.
Contents
Part 1: Constitutional Fundamentals
1: What is Constitutional Law?
2: Fundamental Concepts of Australian Constitutional Law
3: The Legislature
4: The Executive
5: The Judicial Branch and Separation of Powers
6: Characterisation and Interpretation
7: State and Territory Constitutional Law
8: Express and Implied Rights
Part 2: Enumerated Powers
9: Trade and Commerce
10: Corporations
11: External Affairs
12: Defence
Part 3: Financial Relations and Federalism
13: Taxation, Grants and Expenditure
14: Excise Duties
15: Freedom of Interstate Trade, Commerce and Intercourse
16: Inconsistency
17: Intergovernmental Immunities
Table of Cases
Table of Statutes
Index
Authors
Bede Harris , Senior Lecturer, Charles Sturt University
Student Resources
The following resources are available for students using the Constitutional Law Guidebook 2nd edition:
Issues to Consider - providing you with guidance to answer the Problem Questions

Sample Pages
Read a sample chapter from Constitutional Law Guidebook:
Request an inspection copy