Oxford Australian Children's
Word of the Year
Proudly partnering with Storyathon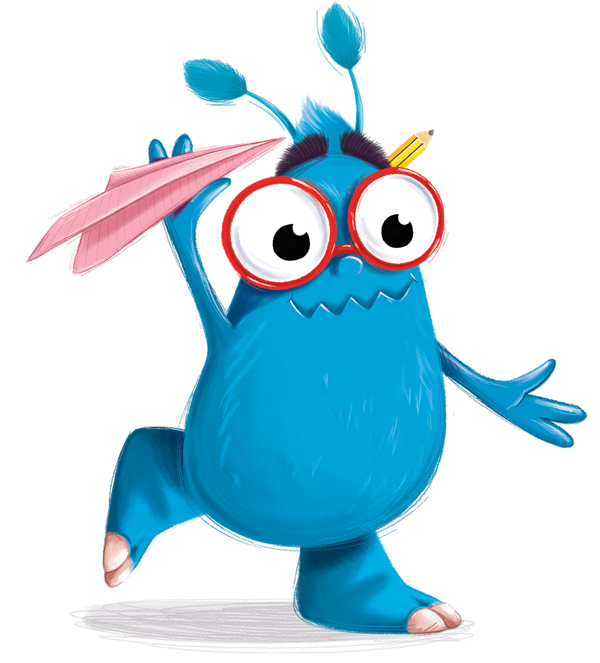 Children's stories paint a vivid
picture of disruption
Data from Oxford University Press in partnership with Storyathon, the largest story-writing competition in Australia, reveals 'virus' as the Oxford Australian Children's Word of the Year (CWOTY) 2020.
Oxford Australian
Children's Word of the Year 2020:
After a disrupted school year of remote learning during a global pandemic, it's not surprising that the use of word virus increased by 15,232% in the stories written by Australian students in Years 3–8.

Anne Bayetto, Literacy expert at Flinders University, says this year "… 'virus' was clearly top of mind as students were concerned about the immediate and long-term impact."

Young writers were inspired to write stories related to COVID-19, faction, and imaginative stories that incorporated suspense and imagined worlds. Together these stories paint a vivid picture of life for Australian children at such a pivotal time.

The shortlisted words included 'friends', 'virus', 'zombies', 'lockdown', 'fun', 'world', 'shocked', 'school' and 'people', which students voted on to determine the 2020 CWOTY.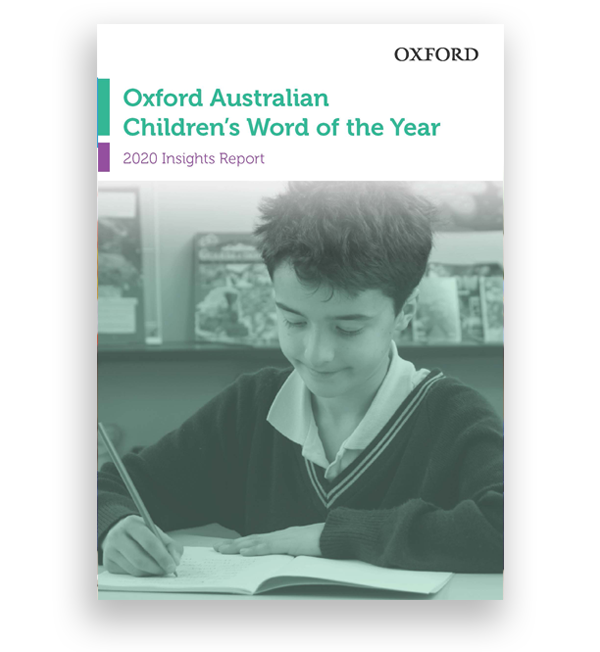 Proudly in partnership with Storyathon
The Oxford Australian Children's Word of the Year is one of the ways Oxford University Press engages with the ever-changing language of Australian children. This year, we've proudly partnered with Storyathon, Australia's largest online story-writing event, to help us determine the 2020 Oxford Australian Children's Word of the Year.

Our experts comments on the Oxford Australian CWOTY: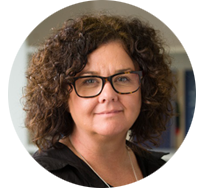 Lee Walker
Lee is Director of Publishing, Editorial and Design at OUP ANZ and is also President of the Australian Publishers Association. She has almost 30 years' experience in Australian educational publishing and is passionate about digital innovation.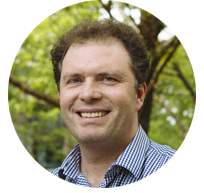 Shane Hill
Shane is founder and creator of Mathletics, Spellodrome, World Math Day, Skoolbo, da Vinci Declathlon, Storyathon and Writing Legends. Collectively, these learning communities have been used by tens of millions of students.
Explore what we learned from the children's stories
Children from all around Australia wrote 50,000 stories and here's what we learned.
Children found a way to articulate their concerns about the real world through the writing stories. Covid-19, coronavirus, covid, corona, quarantine and pandemic were new inclusions on the trending list of words.
National word trends reveal virus increased by 15,232% and isolation increased in use by 10,728% in 2020.
Given the disruption to schooling in 2020, school was the 4th most popular word used in stories increasing in use by 137%.
The shortlisted words were used in relation to COVID-19 with many students concerned about the immediate and long-term effect of the virus.
The most used word we increased in use by 95% and the least used word portal increased in use by 117%.
Some students were relishing being able to stay at home and be online, there was a 5,797% increase in the use of the word online in stories.
The importance of wanting to spend time with friends (204% increase in use) and family (162% increase in use) was evident in many students stories.
Friends was popular choice from the votes by students in Years 3 and 4.
There was a very significant jump in virus between years 4 and 5. Victorian children spent an additional three months of remote learning, compared to the rest of the nation, and we can see this reflected in their votes.
Victoria the state most likely to vote for the word friends but they were also the least likely to vote for the word virus.
Students wrote imaginative stories perhaps reflecting the therapeutic nature of creative writing with zombies proving a popular word choice.
A breakdown of the data demonstrates that in Queensland zombies was a close runner up, and received the highest percentage of votes from any other state or territory.
The top 20 trending words of 2020
2020 Top trending words, 1-10
(Change in use over time)
| No. | Word | Frequency | Change from 2019 |
| --- | --- | --- | --- |
| 1 | We | 26,982 | 95.9% |
| 2 | Go | 13,299 | 79.1% |
| 3 | Are | 13,283 | 79.0% |
| 4 | School | 7,454 | 137.2% |
| 5 | People | 7,054 | 217.8% |
| 6 | Lockdown | 6,425 | 48619.4% |
| 7 | Our | 5,271 | 73.5% |
| 8 | Friends | 5,265 | 204.8% |
| 9 | New | 5,201 | 129.7% |
| 10 | Or | 4,725 | 71.7% |
Top trending words, 11-20
(Change in use over time)
| No. | Word | Frequency | Change from 2019 |
| --- | --- | --- | --- |
| 11 | World | 4,547 | 245.9% |
| 12 | Fun | 4,284 | 576.8% |
| 13 | More | 4,112 | 91.7% |
| 14 | Family | 3,375 | 162.9% |
| 15 | Shocked | 3,288 | 612.3% |
| 16 | Work | 3,253 | 147.5% |
| 17 | Good | 3,127 | 70.2% |
| 18 | Play | 3,105 | 143.6% |
| 19 | Nothing | 3,062 | 87.2% |
| 20 | Virus | 2,696 | 15232.4% |
Popular words used in 2020 for the first time
Read a selection of the children's stories
Please note spelling and grammar has been corrected in the samples presented. Citations are faithful to the original stories.
Entry 1
Year 3, male
When I heard that we where not going to school, I was happy I had a break that's way longer than usual, but if I knew it was this long I would of had a better last day. It was also good that I had more time for bike rides. After the first month I was getting a bit anxious that school wasn't going back, it sucked having to stay home. I had more time for drawing and online school isn't 6 hours, it normally takes me about 3 or 4 hours to get everything done. It is fun choosing what I do.
Entry 2
Year 3, female
"Why do I wake up so early? 'I moaned, as my alarm clock rang. "Time for home-schooling! "My mum yells loudly from the light hallway.

''Great'' I mumble. I jumped quickly out of bed. I stumbled out of my room, into the kitchen. I carefully grabbed my breakfast: milky hot chocolate. I know it sounds terribly yummy, I lazily dragged myself to the dining table and sat down on one of the comfy chairs where my beloved laptop was staring right at me. It turned on and I logged into Google Chrome. Yet another day of lockdown and online learning.
Entry 3
Year 4, female
Even though we can't catch up with friends of family in person right now, if we stay home, we can prevent the spread of Covid 19. And if we do this, we can see each other quicker. We need to do the right thing, and if we do we cannot only catch up with people we haven't seen in ages, but we can also save lives. Right now, the doctors and nurses have tried their hardest they can to find a cure, and we need to support them. We can do this, all we need to do is stay home!
Entry 4
Year 4, female
Man, it sucks being at home because of corona, there is no jelly at the shops, Boohoo!
Everyone is panic buying especially for toilet paper, like why, there are many things you could use instead of toilet paper. Bread is nice and soft for your toosh, paper also, reduce, reuse, recycle! Not much difference between toilet paper and paper. You could also try cabbage; it is nice and tasty too. If your desperate you could use the hose, well it's getting late Woolies is closing soon I need to get some toilet paper, bye… oops, no I meant cabbage.
Entry 1
Year 5, female
We watched the world gradually die. In a flash the world turned upside down. We were shut in our houses hiding away from the virus. Children sat in front of screens learning, while their eyes grew squarer. Their parents became depressed. Then a spark of happiness spread across the land. People realised what had been missing these past years. The keys gathered dust while our legs learnt how to walk again. The world cleared slightly but it was that change that made every one of our hearts twinkle. When the cure came we all preferred the new world we found.
Entry 2
Year 5, male
I have been at home for 600 days. Every day is the same. Wake up, shower, eat carrot soup. Yes, carrot soup. I don't even like carrots! This is lockdown life. I must stay inside because ¾ of people are Corona zombies. They walk around, smell disgusting and try and bite your brain out! Suddenly I smelled something revolting. I thought zombies are coming! I brought a sharp knife and I threw it. But I know the zombie is not dead! Then the zombie bit me! Just then I saw my mom and she said, "Are you okay?" Oh, it was a dream.
Entry 3
Year 6, male
Everyone gathering around the ship watching for the launch. Waiting for the people to fly to the planet called MARS. They slow walk to the ship. "Hurry up " they all scream. they don't listen and just keep walking slow. the ship was 99.99 meters high and 33.33 meters wide. the people putting their seatbelt on. 5 4 3 2 1 "I'm going on a trip in my favourite rocket ship" anyways, they are in space flying all over the 99.99-meter space ship no control. They land on the planet called Mars were they all forget the masks to breath and they all die. The end.
Entry 4
Year 6, male
"Do you think that you can beat my tribe in battle? You and your puny followers are nothing compared to mine, and now you dare to trample across our land!?" roared Kimaa, the leader of the Tribe of Thundering Earth.
"Please! We are very hungry, and we have nothing to eat." pleaded the leader of the Tribe of Pattering Rain. "We come in peace, we have come to find a new home where there is plenty of food to eat." "Do you think you can trick us by telling us you have come for peace?" Kimaa sneered. "Prepare to battle!" "
Entry 1
Year 7, female
On my holidays it was very boring due to the corona because we can't go anywhere or see anyone, I had to stay at home but since I live on a farm I can still go outside and I don't feel so isolated, most of the time I have been riding my motorbike and playing with my sisters dog a rough collie his name is Jensen. I have gone on numerous walks with Jensen it has been lots of fun I have also been cleaning and washing my motorbike and now it is all shiny and clean.
Entry 2
Year 7, female
Covid 19 was a thing that no one expected. We were like prisoners locked up in our houses, not being able to do anything besides watch innocent people die from the virus. To begin with everyone was excited to have the rest of the term off, until they realized we would have online schooling, from there everything went downhill. Online calls were every day and we were getting overloads of work. We missed out on doing things we loved most such as playing sports, going places and seeing our friends, it was hard, but we couldn't do anything about it.
Entry 3
Year 8, male
Walking through the streets of Old Aren, bodies piled high and the stench was unbearable. It smelled of spoilt, rotten eggs. People dared not come outside as they were afraid of catching the witch plague. Women accused of being witches lined up awaiting their cruel fate of execution. Aaargh! Some struggled to escape from the guillotine. Contrary to common beliefs at that time, there was no cure for the disease. People worldwide suffered a painful, agonizing death. But unlike others, I was calm… but maybe it was because I was already dead, leaving my family to mourn my unexpected death.
Entry 4
Year 8, male
Ugh, this is going to be the worse birthday ever! I cried. No friends allowed, no shops open, I can't even leave the house. I hate Covid-19! But the day had finally come, I woke up and my family had ordered a delicious golden mousse chocolate cake, decorated the house, balloons everywhere, song, dance. That's when I heard it, the buzzer rang, I rush downstairs and there they are one by one, driving thru, dropping off presents, my friends. The joy I felt was indescribable. Did I really mean that much to them? Maybe, Corona isn't all bad after all?
0
0.00