20,000 students in lockdown: here's what we learned
Australia's largest online story-writing event
Storyathon is a new and exciting FREE online writing event that encourages creativity through writing microstories.
20,000 children wrote about their experience during lockdown.
Data from Oxford University Press in partnership with Storyathon, the largest story-writing competition in Australia, reveals the impact COVID-19 has had on children's vocabulary, interests and social awareness. COVID-19's creation of a very different world in 2020 was evident in Storyathon's Term 2 theme, 'A different world – living in lockdown'. Over 20,000 stories were submitted to Storyathon showing students have mixed emotions with a pendulum of positive and negative thoughts and behaviours.

"The virus is referred to as 'cold', 'dark' and 'lurking', which shows the way that news media and conversations with adults are perceived through a child's lens. The comprehension of these terms gives us a glimpse into the development of the English language too when you consider the word 'virus' is borrowed from the Latin word vīrus meaning 'poison, slime and venom', words which mirror those chosen by the children." - Lee Walker

The stories collected as part of Storyathon are being used to build the first Australian Children's language corpus, which is a collection of texts which records the development of children's linguistics over time.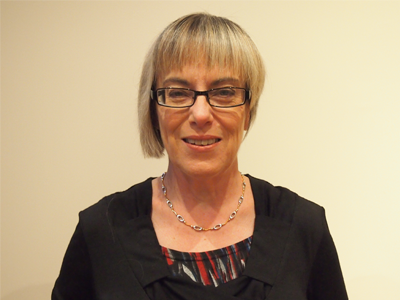 Anne Bayetto
, a literacy expert at Flinders University, analysed the Storyathon submissions and said they provide an interesting insight into the way children have experienced COVID-19.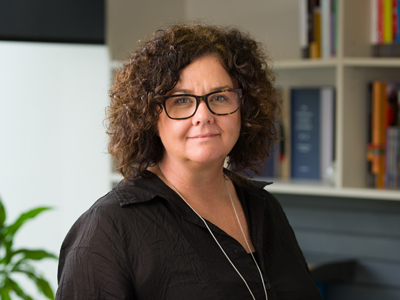 Lee Walker
, Director of Publishing and Editorial at Oxford University Press, said the way children describe COVID-19 itself pointed to an impressive level of comprehension and vocabulary acquisition.
Here's what we learned
COVID-19 was referred to as being cold, dark, stormy, windy, and it lurked in wait to infect.
Writers wanted to see sunshine and blue skies. There was talk of the contradiction with beautiful days but being fearful of COVID-19.
There was reflection about life 200 years ago, the same time last year, and Christmas 2019, where terms like 'social distancing', 'hand sanitiser', and 'self-isolation' would never have been heard or spoken.
They were living in a simple world and some were even starting to miss the annoying things.
They believed some changes would be permanent.
There were high numbers of dystopian stories where writers fast-forwarded to what life may be like some years from now. These 'other' worlds were scary and confronting.
Their normal life (pre-COVID-19) was awesome.
We're left with nothing but hope.
Over 1.3 million words were written in Term 2, 2020.
The word 'lockdown' jumped 14,040 places, an increase of 190,100%. It was the 2nd most used word after 'we'.
The word 'we' ranked as the 19th most used word, a 129% increase in use.
Use of the words friends, world and family increased in use respectively by 572%, 346% and 327%.
How were students feeling?
The positives
knowing they need to be resilient, taking joy in the simple things, coping, getting back up, we are safe, being grateful for what they have, acknowledging that it will end. Many students favourably wrote about being saved from loneliness through using Zoom and FaceTime to connect with friends, grandparents, and other relatives.
The negatives
bored, alone, stressed, fearful, scared, lonely, unmotivated, feeling a lack of control and freedom to be a kid, getting more sensitive the longer it went on, same every day, always tired, drudgery, time dragging, everything feels like forever, claustrophobic, caged, prison, trapped, miserable, don't feel anything (numb), novelty of being home soon wore off, becoming impatient, seeing shoppers as greedy.
Read a selection of stories from Term 2, 2020
Term 2 theme: 'A different world – living in lockdown'
A Different World Living in Lockdown
Heidi | St Luke's Primary School
I sit down and think about what this would be like 200 years ago. No phones, television or computers. How would we keep in touch without phones? How would we know the latest news without television? How would we do school without computers? How would we entertain ourselves without so much technology? What would life have been like back then? What could we do instead of playing video games, watching TV or calling our friends? Just thinking about this makes me bored. "MUM!" I call out. "I'm bored! What can I do?" My mum replies, "Jason! It has only been 10 minutes!"
Step Outside
Isabel | Vermont Primary School
It's been a month since I've been in a car and finally it's time.The feeling of travelling further than walking to the bathroom is so weird. Today I am going to the supermarket for the first time in a month.It feels so different. Before the virus even started you could walk in then walk out without a hassle, but now we have to line up, then sanitise and finally paying while being within 1.5 meters away. The chaos trying to buy toilet paper is tremendous.You have to barge your way through. I wish this corona virus could end soon.
Life in Lockdown
Zoe | Merri Creek Primary School
I race up the hill, noticing the fresh, crisp air. It's so quiet. I can hear the river rushing over the rocks, the birds in the trees. From up here the trouble of the world seems distant. We've been locked down for weeks. I have mixed emotions about the situation we've found ourselves in. On one hand, I miss my friends, my teachers and my grandparents. I miss netball and dancing offline. Yet I've loved spending time with my family. I've found independence, strength and weakness. I run down the hill, sunshine on my face, "Hey, I'm gonna miss this."
Lockdown
Ruby | Bellerive Primary School
We were all cramped in a bunker and shivering fervently. We were desperately trying to escape the terrible sickness that was killing the planet. My whole family was in this tiny, steel bunker that had been built very quickly and had little ventilation. I was terrified for my little brother, who for the last few days had been wheezing and coughing. The only possessions we had left were suitcases of clothes and a radio that always blared out bad news. Father ventured out carefully each day for water and food. He did this till one day he didn't come back.
Bad Things and Good Things
Sienna | Scotch Oakburn College
Living in lockdown is very hard. Well you say it's easy. Not for me. I have a tiny backyard. You can only fit one person in it. One day I was playing with my ball. I threw the ball in the air and it went so high it went over the fence. Then I was sad. I knew I won't get it back because of lockdown. The next day someone threw my ball back over the fence. I shouted "THANK YOU!" And then whoever threw the ball back said "YOU'RE WELCOME!" I was very happy to have my ball.
Quarantine Rhymes
Teyvia | Jindabyne Central School
Write a poem, Read a book. Exercise, Change your look. Paint a puzzle or tree, Paint a picture of the sea. This is what they say to do but I am sensing déjà vu. What I did today is the same as yesterday. Maybe I could learn to cook, write a book, build a nook. I could send a letter, help others feel better, write a newsletter. Take a nap, make a map, write a rap, wear a cap. Hope you have fun in quarantine waiting out that vaccine. Remember it'll be alright, the end will always be in sight.
Changes in my World
Sebastian | Carlton Public School
Fifty days since I've been out into the world, although it feels like forever, it's been a long treacherous journey. One day I was at school having fun, the next day I was locked in my home miserable and isolated. It's changed my life so much in ways I hadn't expected. No visiting family and friends, no beaches, parks, movies, restaurants and all the other activities I normally do in my daily life. The change that has had the most impact on my life is not being able to play my favourite sports, swimming and rugby league. Life is different!
A Different World Living in Lockdown
Damika | Cessnock West Public School
My life during the lockdown of 2020 has been very different but not all bad. I have had the opportunity to spend more time with family at home because work was at a shortage. I have been able to go on long walks with my mum and really test her ability with hills. I have made my mum run and let me tell you she is not a big fan of that at all. I have been able to play outside with my dogs for hours on end, what can be better than that? I have loved my life in lockdown!
COVID-19: The Virus that Infected 2020
Martinus | Currambine Primary School
Coronavirus. It has taken the world by storm, affecting all seven billion. Being stuck at home is a whole different world than we are used to. Everyone who works are now working from home. Everyone who studies away from family may be lonely. A lot of things have changed, and some changes may be permanent, it is not going to last forever. Countries are already, slowly, easing restrictions and people are leaving their houses. Although people are worried about a post COVID world, the message is Stay Home and Stay Calm.
What did I do now?
Niamh | St Simon Peter Catholic Primary School
I knew this day would come. "MUM, CODE RED!!" I yelled. My mum came rushing upstairs in a panic. "Who's going to go?" she asked nervously. "I-I will," I stammered. My mum looked relieved and worried at the same time. "Come get geared up," mum ordered shivering. I went downstairs shaking, what have I got myself into now? After two hours of getting ready, I finally left the house. My family wished me good luck. I tried to look strong and brave but when the door closed I started to shake fearfully. Why can't toilet paper never run out?
The Great Battle
Luke | Aubin Grove Primary School
I dive for cover and safety, then try to return fire without getting shot, but I knew I was wasting ammo, for every shot was crucial but I couldn't think until I hit my enemy. Then I peered over, it was a head shot! But the cries of pain from my enemy caught the two titans attention with thundering footsteps. I understood the only option was to run, but one of them grabbed me and forced me to wash the dishes for the week for shooting my sister in the head and hurting her, all for a little fun during isolation...
The Glitch
Charlie | St John's Grammar School
Oh no, it's happening, I thought. "Can you hear me?" I shouted desperately. I wasn't moving just completely frozen. Nothing I can do. It was horrible, still in the same spot as 5 minutes ago, I was missing out! I tried shouting again, but nobody could hear me. Big fat tears slid down my face, making it hard to see, I closed my eyes hoping to get out of this, praying for some miracle. I opened my eyes and saw that I was no longer frozen in my video call. I was free, so then I continued on with online learning!
The Annoying Lockdown
Lucas | Athelstone School
Bang! Bang! Bang! The poor boys time had came to an end... waiting for the popcorn to finally finish being made, yes it was 2020 and there was nothing to do so George just made popcorn and watched movies to pass the time. He thought that everyone is overreacting over this whole corona thing, especially his parents they didn't even let him go outside! And to make things worse he wasn't allowed to play on his PS4 because it was a school day. This was going to be a very long lockdown he thought to himself in his lounge room that day.
Untitled
Watkins | Mercedes College
"No, don't make me!" I screamed at my mum. "Don't make me go in!". I knew she would ignore me. There was nothing, NOTHING, that I could do to get out of this. No amount of screaming would change her mind. I entered. It was worse than I could imagine. People were screaming and fighting. I was unnoticed by the crowd of Karens. I slowly made my way to there and I saw it. I grabbed it and ran, but people chased me. I slapped a 5-dollar-bill on the counter and ran. I DID IT! THE TOILET PAPER WAS MINE!
Our Front Line Hero
Jesse | Glasshouse Country Christian College
​As I sit and gaze at the misty moonlight over the mountains I wonder. I wonder why the world is such a contradiction.We are surrounded by natural beauty, spring is blossoming, and yet we are in the midst of a world pandemic. Something we can't see is devastating nations, killing family and friends. We don't know where it came from or when it's going, or if we will ever return to normal again. Human kindness shines through. We owe you – our front-line worker, you give us hope. This time will never be forgotten, and neither will you.
Audrey in the Ash
Amelie | Vermont Primary School
One by one doors and windows were shut. Clouds of ash and smoke coming quicker by the minute. I pulled back my curtains so I could see out the window into the deserted street. I stared into the square window of the house across the street and saw Audrey's face smile at me. Audrey has been my best friend since we were born. I laughed as she pulled more faces and started to copy the faces. Soon enough we were writing on cardboard boxes what we were saying to each other until we realised we could FaceTime or text.
Quarantine Fun
B. | Annandale State School
It's the most abhorrent event ever in my life. Suddenly, there's something sharp and painful underfoot. I see bright red blocks. Curiously, I bend my already stiff back. I'm in a gigantic castle! I see someone with claw-shaped hands. "Where am I?" I ask. But his face stays completely still. The castle transforms into a swamp, a vile monster lurking in the shadows of the mossy trees. I reach out to touch the opaque creek when I hear deafening roars. I zoom off with my car. Abruptly everything vanishes. I return home. I guess with LEGO, even quarantine isn't boring.
Getting started with FREE access to Storyathon!

Over 50% of Australian primary schools have joined Storyathon. Register your school for free and join Australia's largest online story-writing event.
LEARN MORE AND REGISTER