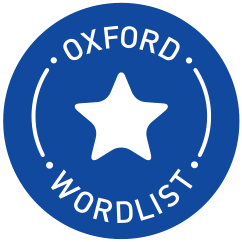 Oxford Wordlist
What is the Oxford Wordlist?

In 2007, Oxford University Press conducted an investigation of high-frequency words in young children's writing and reading development in Australian schools. The Oxford Wordlist is a product of this research. The Oxford Wordlist includes the 500 most frequently used words by children in their first three years of school.

In 2017 Oxford University Press conducted the same research and produced a revised list. Exploring these high-frequency words offers educators a valuable tool for the classroom when teaching word reading and comprehension.
Developed by Australian experts for Australian schools
The most used wordlist in Australian Primary schools
Allows teachers to customise wordlists for targeted teaching
Wordlist is integrated into Oxford's literacy resources
Helps improve students' reading and writing outcomes
Oxford Wordlist is integrated into Oxford's resources

This Oxford Wordlist research informs Oxford University Press' local Primary publishing. The Oxford Wordlist is an integral feature of our reading program, Oxford Reading for Comprehension and features in our early years dictionaries, personal dictionaries, and the Oxford Handwriting series.

The latest Oxford Wordlist aligned to Letters and Sounds is an integral feature in our new reading program Oxford Reading for Comprehension Decodables. Introduce and practise Oxford Wordlist words to support successful reading of a wide range of our series, including Project X Hero Academy, Project X Hero Academy Non-fiction, Little Blending Books and Project X Alien Adventures.
Customise your own Oxford Wordlist
Our FREE interactive Oxford Wordlist tool allows teachers to access frequently used words according to a range of demographic characteristics. By selecting characteristics most relevant to students in your classrooms, you can create customised Wordlists for early readers and writers, using these lists to plan relevant programs and determine those words most likely to allow all students to engage with the curriculum.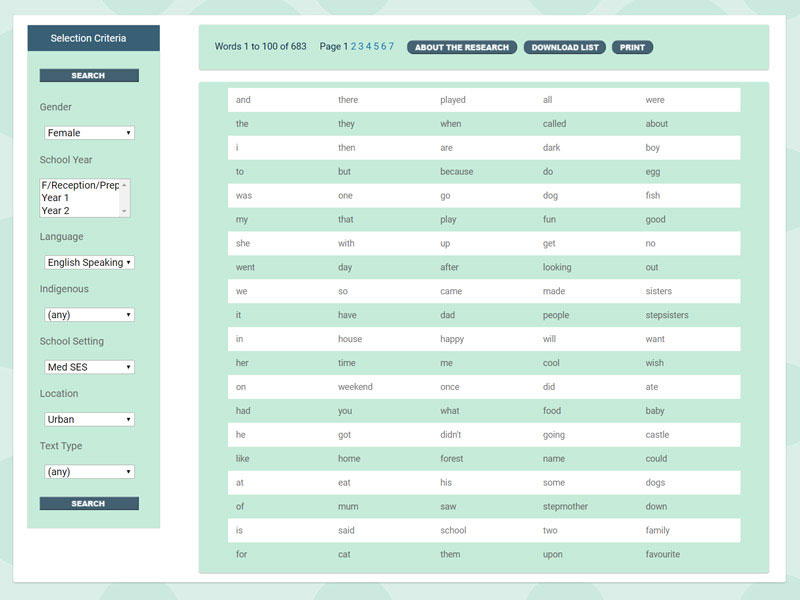 "In the Australian Curriculum a strong emphasis is placed on acknowledging the words students already have in their spoken repertoires. Teachers must intentionally expand their vocabularies, however, by teaching new words and this needs to start from the first year at school. This spoken vocabulary development has a symbiotic relationship with listening, reading, and writing (spelling).The more words students speak, the better placed they are to understand what others are saying, to know the meanings of words when they are reading, and to start using their burgeoning vocabularies in their writing."
Anne Bayetto, Wordlist 2018 researcher