Floppy's Phonics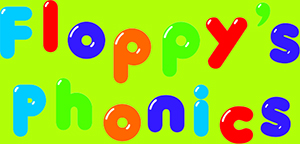 Practise phonics with our range of fiction and non-fiction readers
Both Floppy's Phonics Fiction and Non-fiction are fully decodable and are ideal for extra practice or reinforcement alongside any phonics teaching program.
Fiction
Perfect for group work and one-to-one reading practice.
Perfect for supporting parents at home, with inside cover notes in every title.
Matched to Letters and Sounds, with step-by-step progression.
Non-fiction
Explore a variety of cross-cultural topics and build children's reading confidence and enjoyment.
Oxford Reading Tree characters highlight key features and ask questions to help children interact with the text.

Oxford Reading Tree
Oxford Reading Tree contains such series as Floppy's Phonics, Biff, Chip and Kipper and All Stars. With over 800 books, the Oxford Reading Tree program provides a rich range of writing styles, genres and artwork in each series and at every level. Explore more Oxford Reading Tree series here.
Floppy's Phonics: Fiction and Non-fiction decodable readers
The books can be used in group work and one-to-one reading practice.
The stories are fully decodable, with all the humour and magic of the popular Biff, Chip and Kipper stories.
Explore Oxford's range of phonics resources



Discover Oxford's range of synthetic phonics programs, decodable readers, and more.
Download our phonics whitepaper


This paper is a guide for schools to consider the research and reflect on current practices.
Explore the Oxford Reading Tree range


Discover Biff, Chip and Kipper, Traditional Tales, and more!
Request a Floppy's Phonics consultation