Analysing and Presenting
Argument

Fifth edition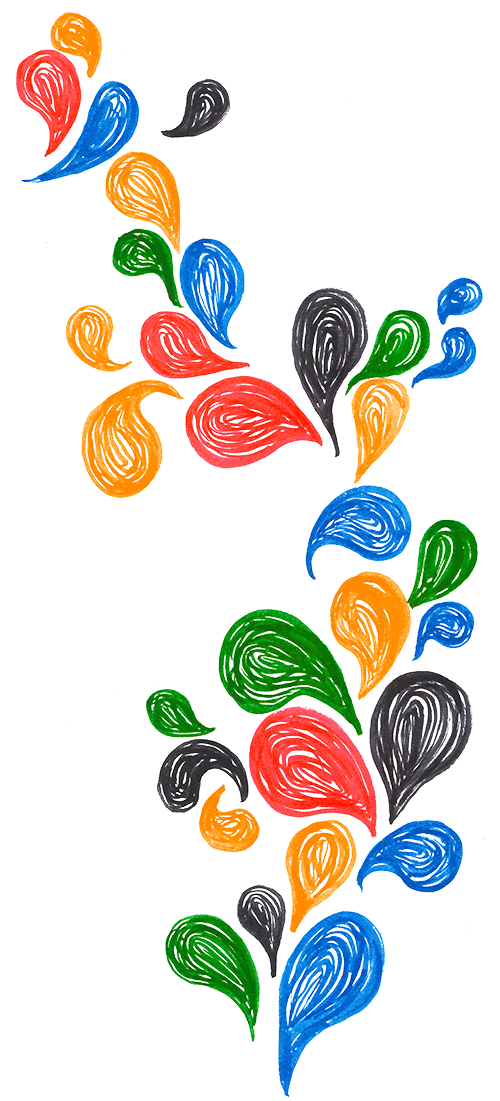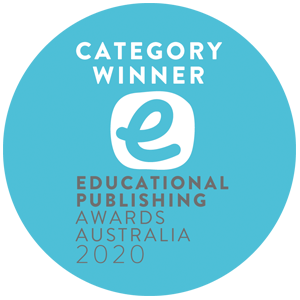 An engaging pathway to VCE success
Analysing and Presenting Argument 5e is the latest edition of this highly acclaimed resource, first published over 10 years ago. Offering complete coverage of Area of Study 2 for the Senior Victorian English Study Design, this write-in textbook/workbook enables students of all abilities to practise constructing persuasive arguments and analysing verbal and non-verbal texts.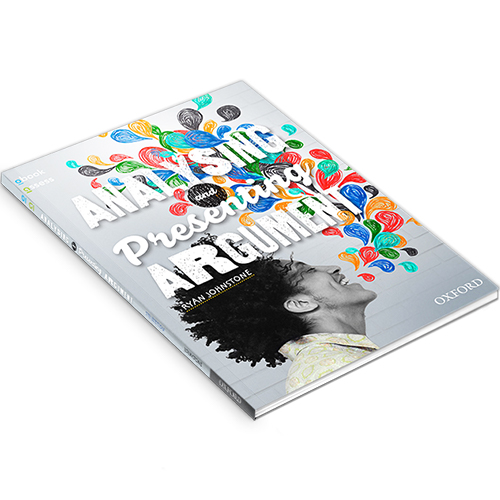 How Analysing and Presenting Argument 5e helps you support every student:

Hybrid textbook/workbook with up-to-date and topical media extracts and texts for complete alignment to Area of Study 2 of the Study Design.

Printable and editable online resources, including annotated sample essays and practice exams available and write-in templates.

A chapter dedicated to examination preparation.
Download the Analysing and Presenting Argument 5e Sample chapter
Download your copy of the Analysing and Presenting Argument sample chapter and explore the topic based spreads.
Download now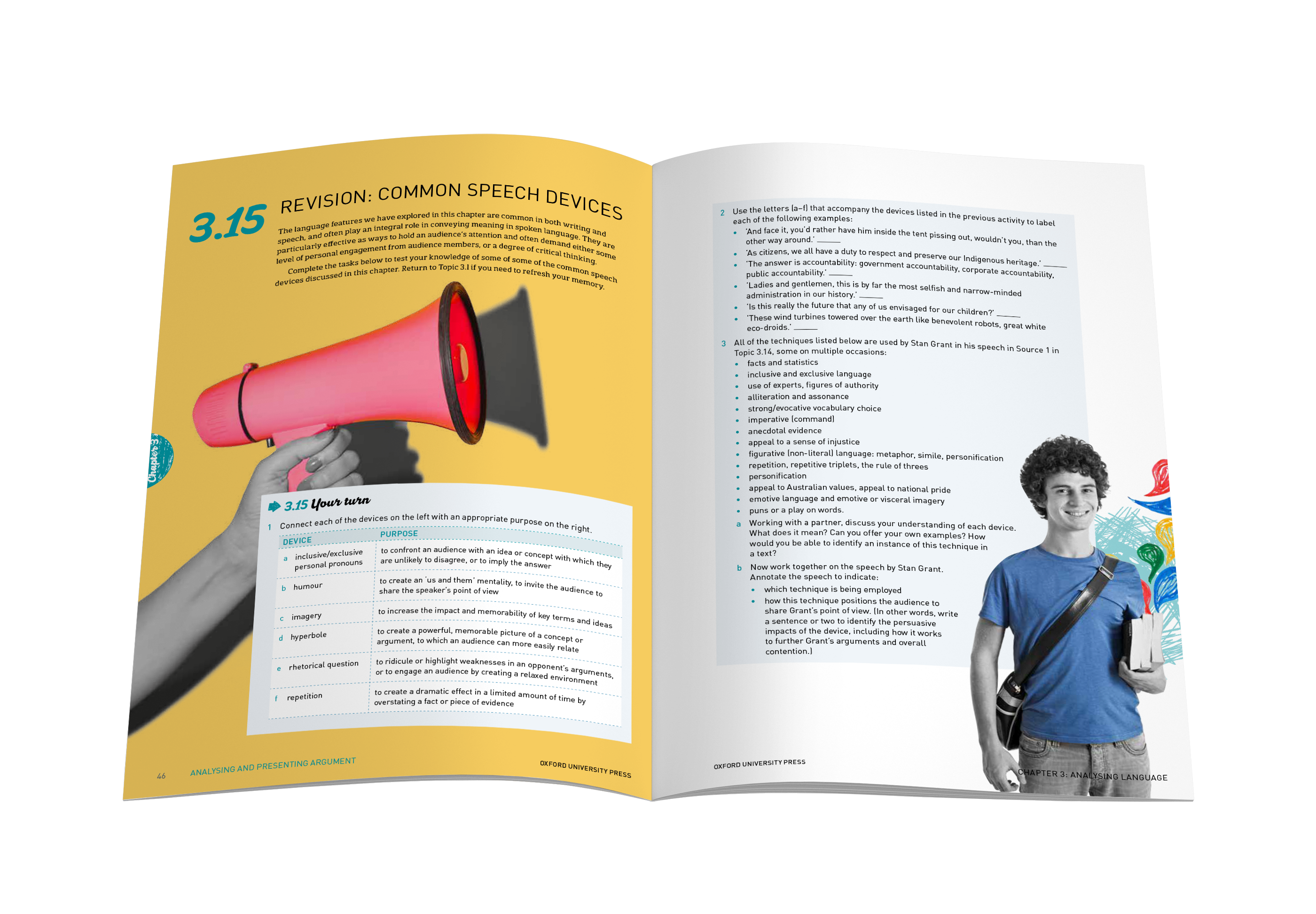 Student workbook features
The topic based spreads provide structured teaching and learning.
Relevant, real-world media texts are used throughout the Student book to engage students of all abilities.
The on-page glossary offers structured, clear and accessible explanations of key terms and concepts including metalanguage.
Engaging tasks throughout the text allow students to test comprehension, consolidate learning and practice handwriting — all crucial areas to master for VCE examination success.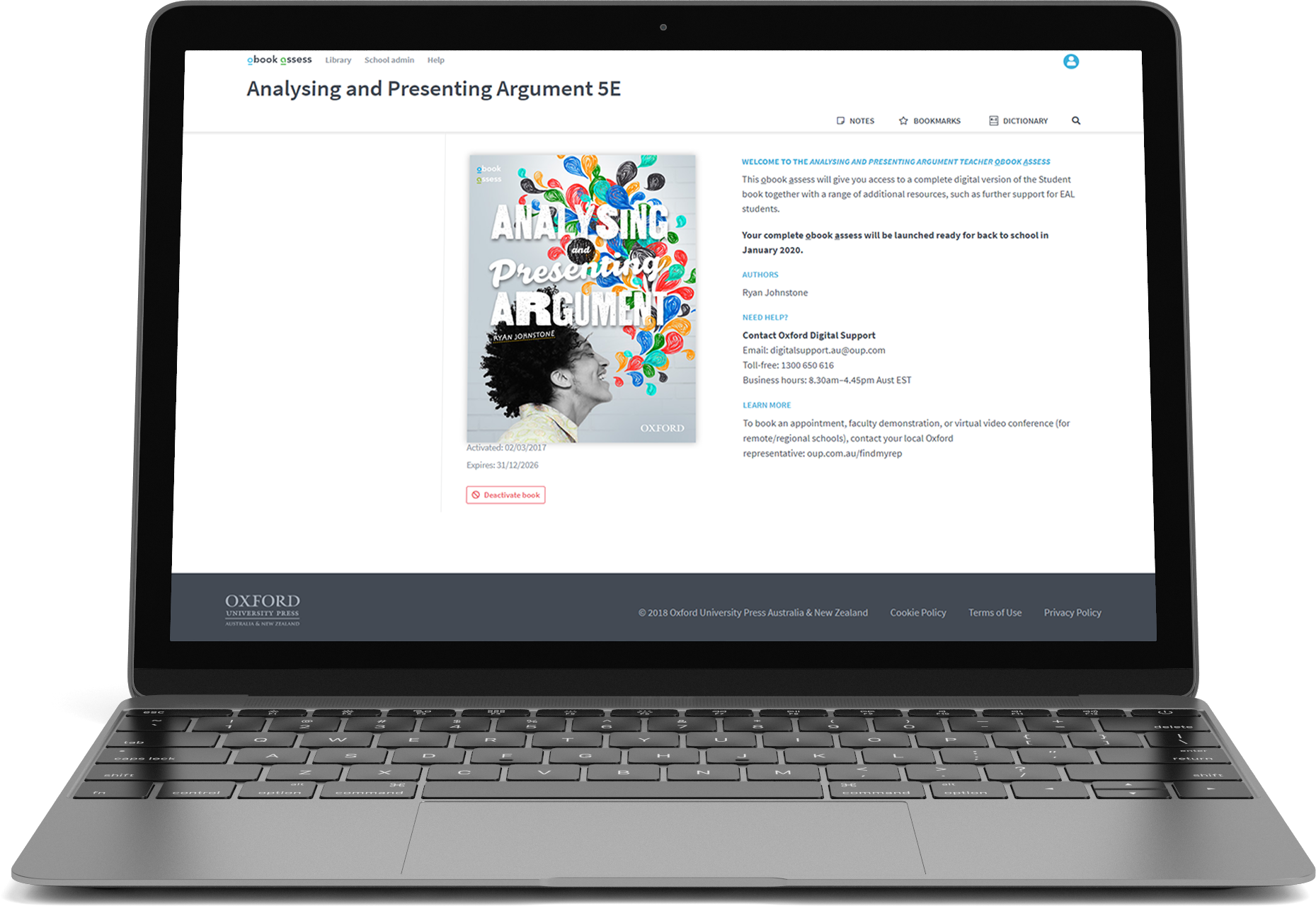 Teacher obook assess includes:
teacher notes with suggested activities and links to useful web resources for further support
answers to every question in the Student book
the ability to assign work to students and track student progress
printable and editable resources to use in the classroom
sample essays.
A look inside Analysing and Presenting Argument 5e
Authentic examples from current debates
Up-to-date, relevant and engaging real-world media texts are used throughout the book. The toolkit consolidates learning and provides comprehension practice.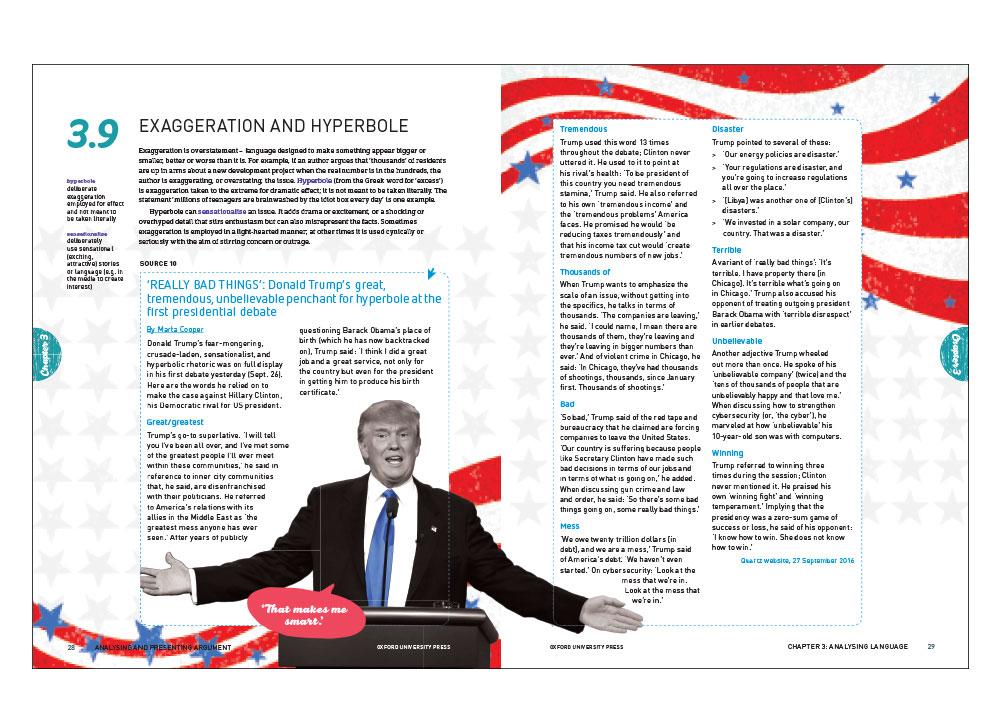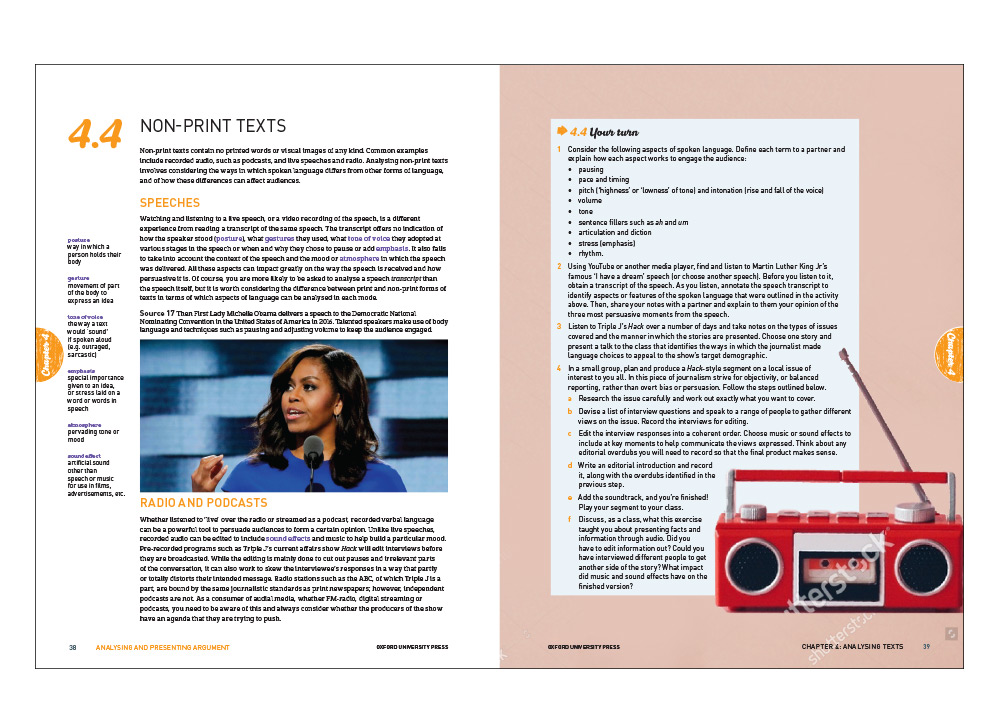 Clear and engaging content
The topic–based sections offer structure for teachers and learners, and the approachable and accessible layout keeps students engaged.


Progression for Senior students of all abilities
Examples and tasks of increasing complexity help students of all abilities progress in their learning.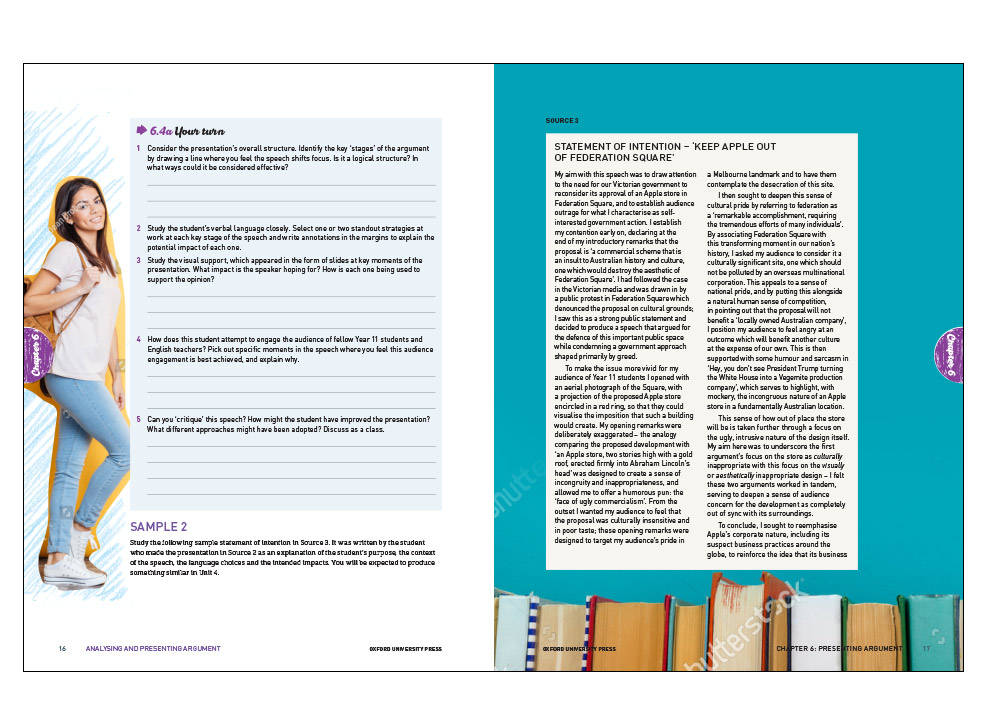 0
0.00