New editions for 2023
New integrated grammar and skills program for 7–10 Australian Curriculum 9.0, NSW Syllabus and Victorian Curriculum. Trusted by educators, reimagined for the digital future.

Register your interest to stay up to date, receive invitations to professional development events and access to sample pages of Oxford MyEnglish 7–10 resources.
Sign me up for updates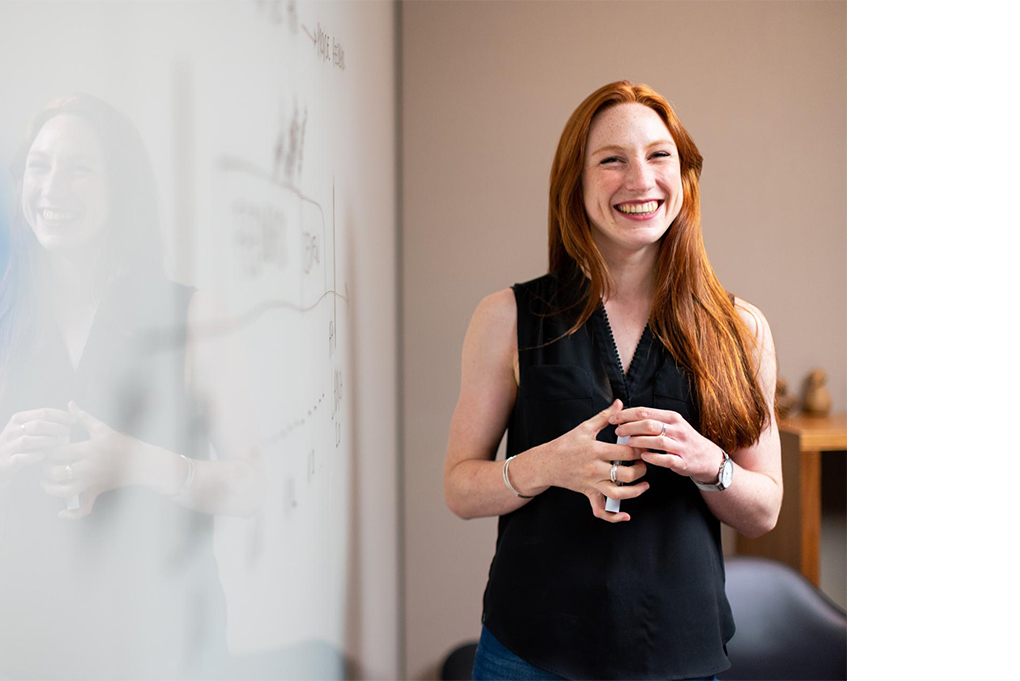 Oxford MyEnglish is an integrated print and digital solution for students of junior English in Victoria, Queensland, Western Australia and New South Wales.

As well as workbooks for Years 7–10, Oxford MyEnglish offers additional digital content that supports students down to Year 5 to ensure that teachers have access to content that is appropriate for every student in the classroom.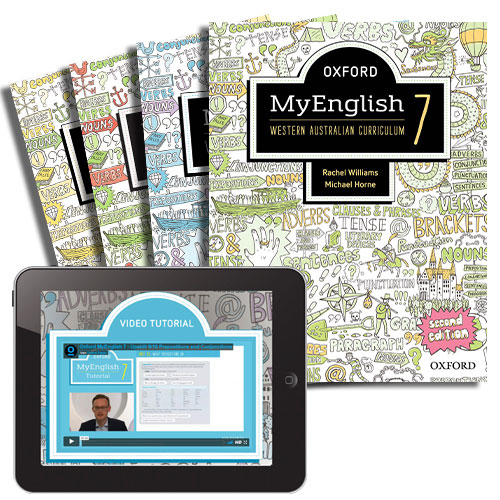 Engaging digital content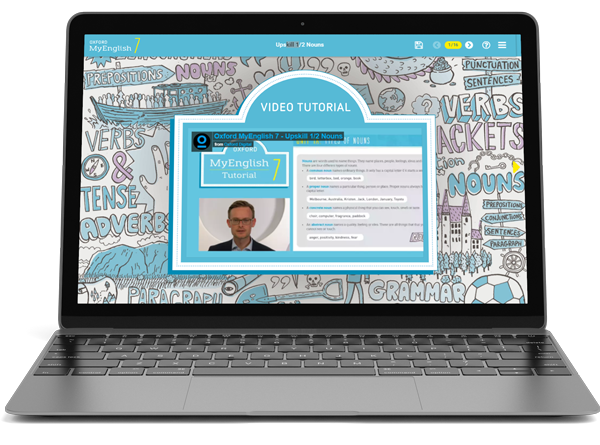 Upskill modules feature interactive practice activities, including visual, comprehension and editing tasks.
Year 5–10 inter-year links via the Teacher obook assess enable you to support or extend students of all abilities with ease.
Curriculum links and teacher notes for clear and accurate guidance.
Assign work to students and track their progress.
NAPLAN-style language convention tests and answers provide NAPLAN confidence.
Write-in workbook format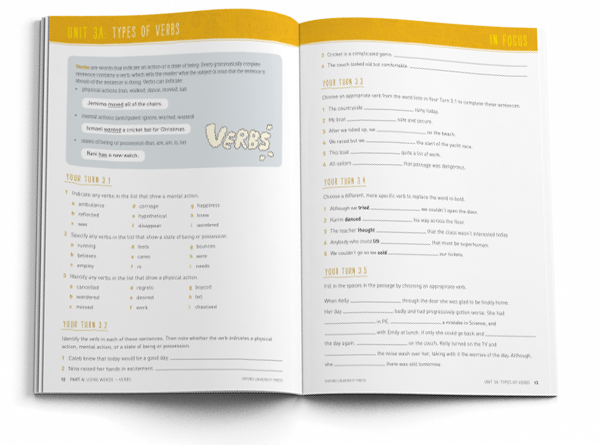 Comprehensive grammar and skills are covered in an accessible, write-in workbook format.
Workbook content is delivered in 20 highly structured units – simple, accessible and easy to navigate.
Grammar is explored in the context of topical text extracts from novels, biographies, articles and more.
Appropriately levelled content enables students to progress with ease and move from word level to sentence level to whole text level.
Video tutorials
Video tutorials feature author guidance through each unit pairing, offering flexibility as students learn and revise at their own pace.
Year 7 – Upskill 9/10 Prepositions and Conjunctions video tutorial
0
0.00