Secondary English

Supporting every Secondary English teacher, student and school across Australia.
View sample pages for QLD Senior Syllabus resources
Biology | Chemistry | Physics | Psychology | English | PE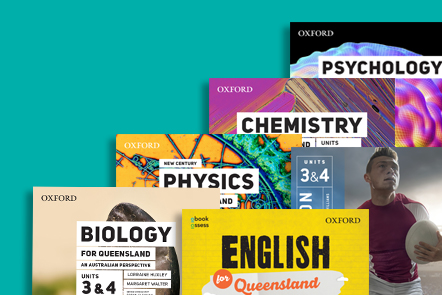 Oxford's range of Secondary English resources are designed to scaffold the learning of years 7–12 students with embedded differentiation solutions to ensure teachers have access to content that is appropriate for every student in the classroom.
Comprehensive differentiated resources suitable for every classroom.
Resources that encourage skill development for decoding, comprehending and analysing texts.
Interactive easy-to-use digital text support for each series.
What do teachers say about Oxford's English resources?
"The texts we have used have been fantastic… and the teacher resources are very handy. There are many 'extras' that complement our course and are invaluable when extending or supporting students… this works well and is handy for homework as they no longer need to carry heavy books home. Students can pace their learning and teachers can assign work at relevant levels for individual students."