obook assess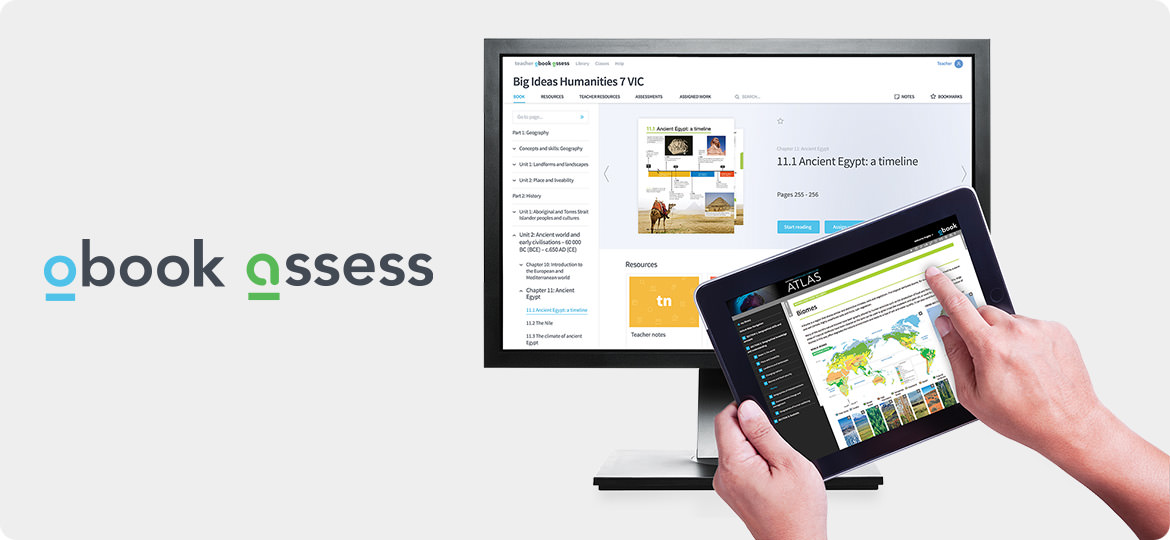 Visit obook assess official website
Access Oxford's award-winning digital resources for Secondary school students and teachers ­– anywhere, anytime – including ebooks, interactives, videos, teacher support and assessment tasks.
Student obook assess
obook provides an interactive electronic version of the Student book in an easy-to-read format. It features multimedia links, interactive learning objects, videos, note-taking, highlighting and bookmarking tools, and live question blocks. obook is compatible with all devices and also offers page view (in flipbook format) that can be used offline.
assess is an indispensable online assessment tool. Explicitly mapped to curriculum, it drives student progress through tailored instruction. Teachers can track the status of assignments, monitor progress with auto-marking assessments, or construct customised tests from the testbank using varied question levels and question types.
Forget about any ongoing fees – assess is FREE with every obook, with NO reactivation fees.
Teacher obook assess
obook provides teachers with access to the Student book together with added extras such as teaching programs, lesson ideas, worksheets, class tests and answers to all activities in the Student book.
assess offers the ability to assign interactive quizzes and tests, gather results, and monitor student performance.
Teacher obook assess also offers Dashboard view – an online lesson control centre, allowing teachers to instantly preview, access and assign resources such as videos, interactives, worksheets and tests to students.