Secondary Science

Everything you need for teaching Junior and Senior Science, with focus on all curricula. Here you'll find a range of print, digital and blended resources.
The evolution of science education
Science education has significantly changed in Australia in the last 20 years. Prior to 2000, science education was focused on providing explanations for the scientific phenomena that students might observe in their everyday life.

Read the report and access experts' insights on the evolution of science education.

Read the report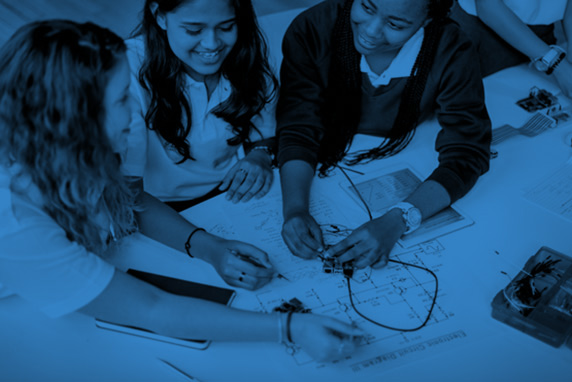 A broad selection that caters for differentiated learning, with trusted and appropriately levelled content that's supported by an array of engaging and comprehensive digital support and assessment tools.
Trust and quality. Oxford University Press was voted Secondary Publisher of the Year 2017 and 2018.
Accessible language and appropriately levelled content for differentiated learning provide access points for struggling students and enough depth to keep advanced students going.
Senior Science resources provide a spotlight on exam preparation to support teachers and students in the new external assessment landscape.
What do teachers say about Oxford's Science resources?
"The Oxford Science resources are clear, well set-out and so easy to use. Students love that there isn't a large amount of extraneous information on each double page spread… and are able to stay on task much easier when they know that there is a manageable amount of information to absorb. This has improved their transfer knowledge and ability to contribute positively to class discussions."
– Head of Middle School Science, Haileybury (VIC)
"…provides ideas and resources for practical activities and provides questions that can be incorporated into tests. Provides students with accessible content and worksheets that offer a good level of revision for the topics covered in class. The arrangement of content with one concept per spread contains a good level of information without overwhelming students."
– Science Teacher, John Forrest Secondary College (WA) on Oxford Science
"The resources are excellent… the impact is high as the teachers can easily use the resources and the students find the curriculum well-structured and easy to follow"

– Head of Science, Fremantle College (WA) on Oxford Science
"…aligns with the curriculum and has support sheets for students at all levels, which consolidates their learning... practical activities provided have increased students' engagement"

– Head of learning Area – Science, Halls Head College (WA) on Oxford Science