Oxford Science 7–10
Western Australian Curriculum
Build Science Inquiry Skills with Oxford Science 7–10
Save time and achieve more. Oxford Science 7–10 provides a complete science teaching and learning program with a focus on clear and precise concept development across a range of print, digital and blended resources.

Presented with a clear text design and engaging visuals, each double-page spread represents one scientific concept and guides teachers and students step-by-step through the curriculum, helping you to save time and support your students.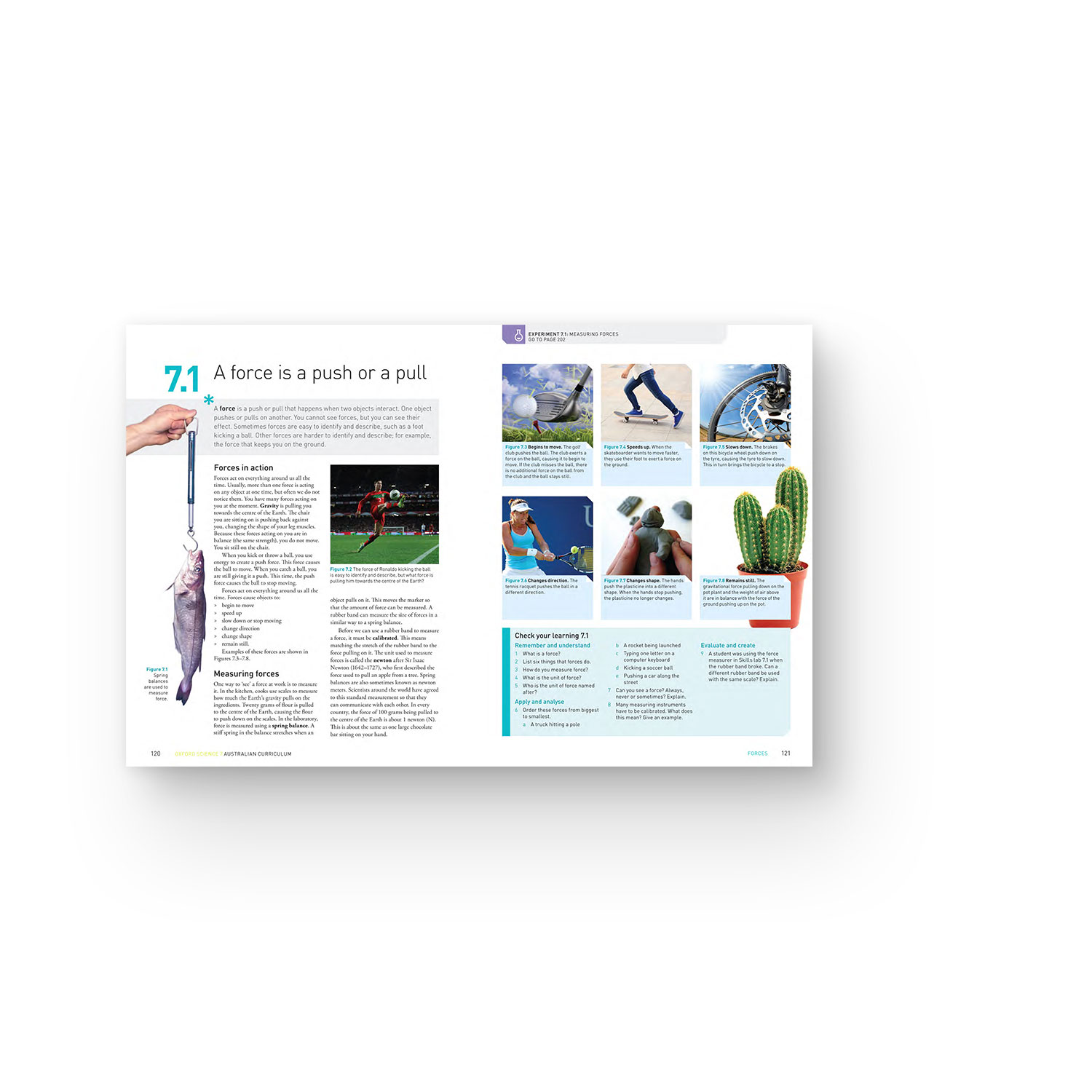 Explore concepts progressively
Easy-to-navigate, spread-based Student books deliver information using a clear concept development approach, with simple language and engaging visuals.

Save time and achieve more with your whole year of teaching in front of you. Students explore concepts progressively with each double-page spread packaged neatly as one lesson.
Make Science accessible for all students
Oxford Science 7–10 focuses on the scaffolded development and reinforcement of science skills with opportunities for application.

Each topic features 'Check your learning' questions that are graded according to Bloom's taxonomy. Skills activities are included with 'Science as a Human Endeavour' spreads in Toolkit chapters.

Differentiated content and assessment resources provide a pathway to success for students on all abilities.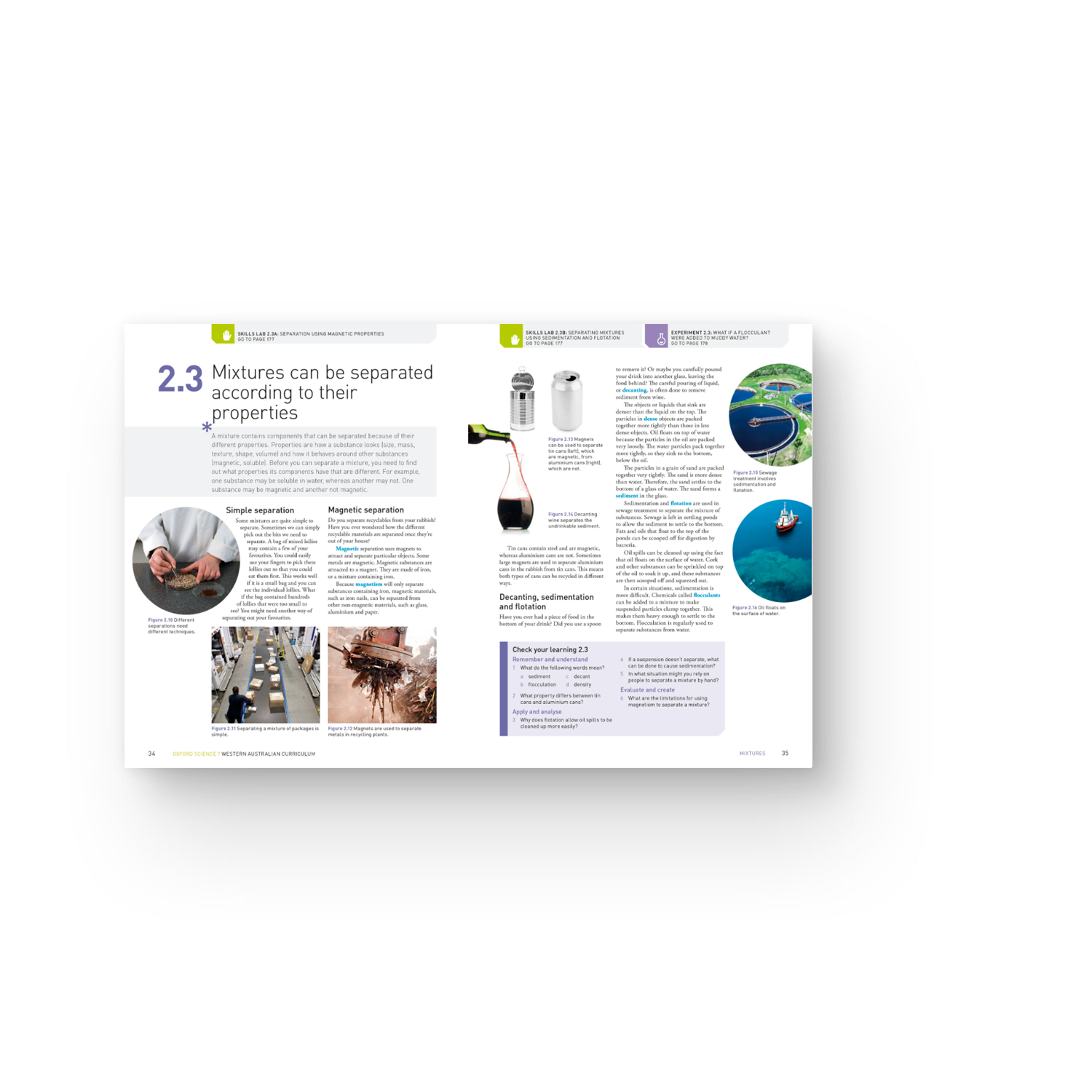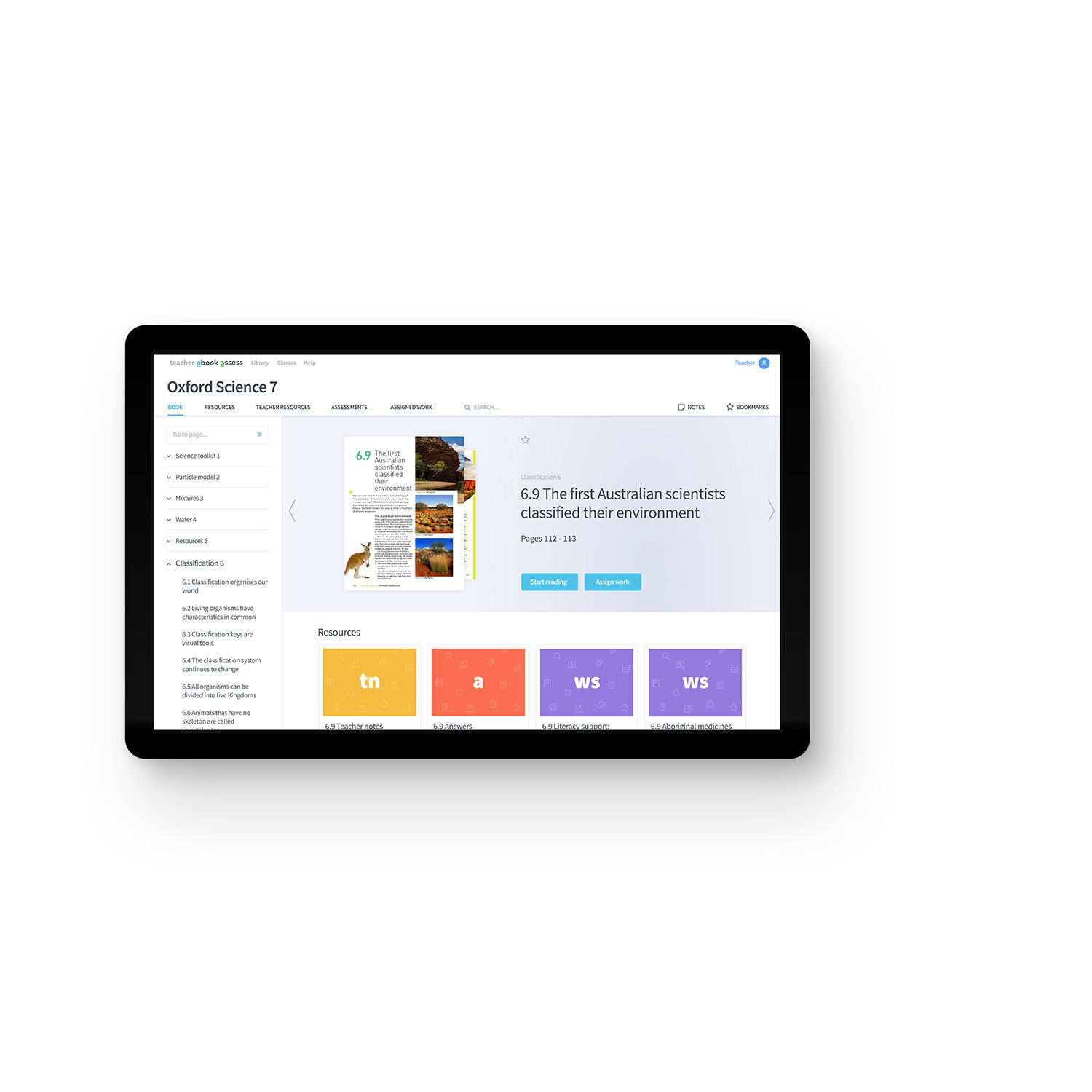 Cutting-edge practical support
All practical activities provided in the Student book are signposted at the top of the topic. This ensures activities can be completed at the point of learning.

Students can complete experiments, which investigate an aim, challenges which ask students to think critically and skills labs which provide opportunity for practicing a specific scientific skill.

Each practical is supported by a risk assessment and lab technician notes, ensuring each activity can be carried out safely and easily within schools.