The changing face of science education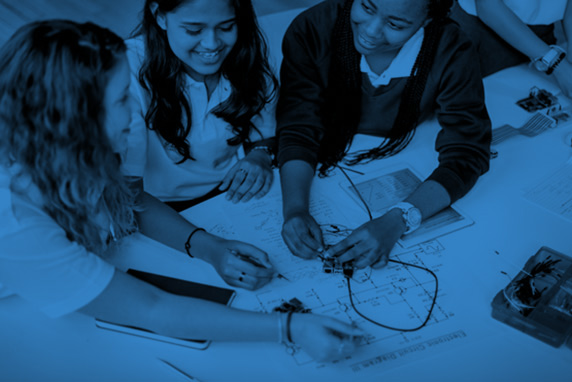 Helen Silvester on science education
Science education has significantly changed in Australia in the last 20 years. Prior to 2000, science education was focused on providing explanations for the scientific phenomena that students might observe in their everyday life. Students were considered high ability if they could identify the key concepts and apply them to an alternative environment.

The national introduction of STEAM (science, technology, engineering, the arts, and mathematics) has provided a new approach to science education. The sciences concepts have become reframed and future focused. They are manipulated and applied to benefit individuals and groups in society.

The STEAM process does not aim to teach the science concepts. Instead, this pedagogy is used to increase a student's understanding of the science concepts in the classroom or as a cross-curricular approach. This is the focus of OUP's new STEAM projects that will soon to be available in the Australian market for Years 7 to 10. These STEAM programs use the skills and knowledge of science, mathematics, and the arts to engineer technological solutions to real-world problems.

Most importantly, STEAM students develop a set of transferrable skills with a framework that can be applied to the problems in the future. Working in groups, students need to negotiate the complexities of social interactions and differences of opinion. Projects are managed as they learn to develop and test ideas and communicate their discoveries.

STEAM teachers model critical thinking, teach students to be creative (it can be taught) and let them fail so they can learn to try again. If this sounds familiar, it is because these are the skills of life. These are the skills that employers of the future will seek when the dirty, dangerous, and dull jobs are done by robots. By the time our students finish their schooling, they will think flexibly, critically, and creatively. They will understand the ethical consequences of their decisions and have confidence to turn thought into considered action. They will be true independent thinkers.

Our STEAM students will be ready for their, and our future.
Comments from expert educators

"It is widely recognised that for students to succeed beyond the classroom they need to develop skills such as problem-solving, critical and creative thinking, resilience, digital literacy and communication. We also need to be developing students who are becoming more independent in their learning. However, due to a crowded curriculum, there is little time to be developing these 21st century skills. Post-pandemic there is an opportunity to evolve how and what we teach. Science, as a field of study, is well placed to be developing these important skills in the classroom, as it is a subject based on inquiry and investigation."
Melinda Mestre, Science teacher, Assistant Head of Science (Pedagogy)
St Andrew's Cathedral School

"In Victoria, I believe that our current curriculum provides opportunity for all students to be curious, attain specialist skills and knowledge to grow and become active and scientifically literate citizens. The flexibility in delivery of this curriculum has now become mandatory due to the impact of Covid-19 and the pivots between remote and 'face-to-face' learning, often with very short notice. Implementing 'Design Thinking' principles during remote learning allowed my students to be creative in demonstrating their research skills, scientific knowledge and interpretation of data instead of relying on topic tests and exam-style assessments that they would have undertaken at school. I also encouraged my students to maintain their experimental skills and collection/interpretation of raw data at home with activities that used materials and equipment that were accessible at supermarkets and hardware stores (where possible during Level 4 restrictions). I have found that since the return to 'face-to-face' learning, the students require more explicit teaching around asking open questions, creating testable hypotheses and interpreting their collection of empirical data. Students have also required more explicit teaching around question deconstruction in order to write succinct responses to test and exam-style questions which have now returned."
Carolyn Drenen, Science Domain Leader
Lalor North Secondary College
0
0.00