MyMaths 7 AusVELS Student obook assess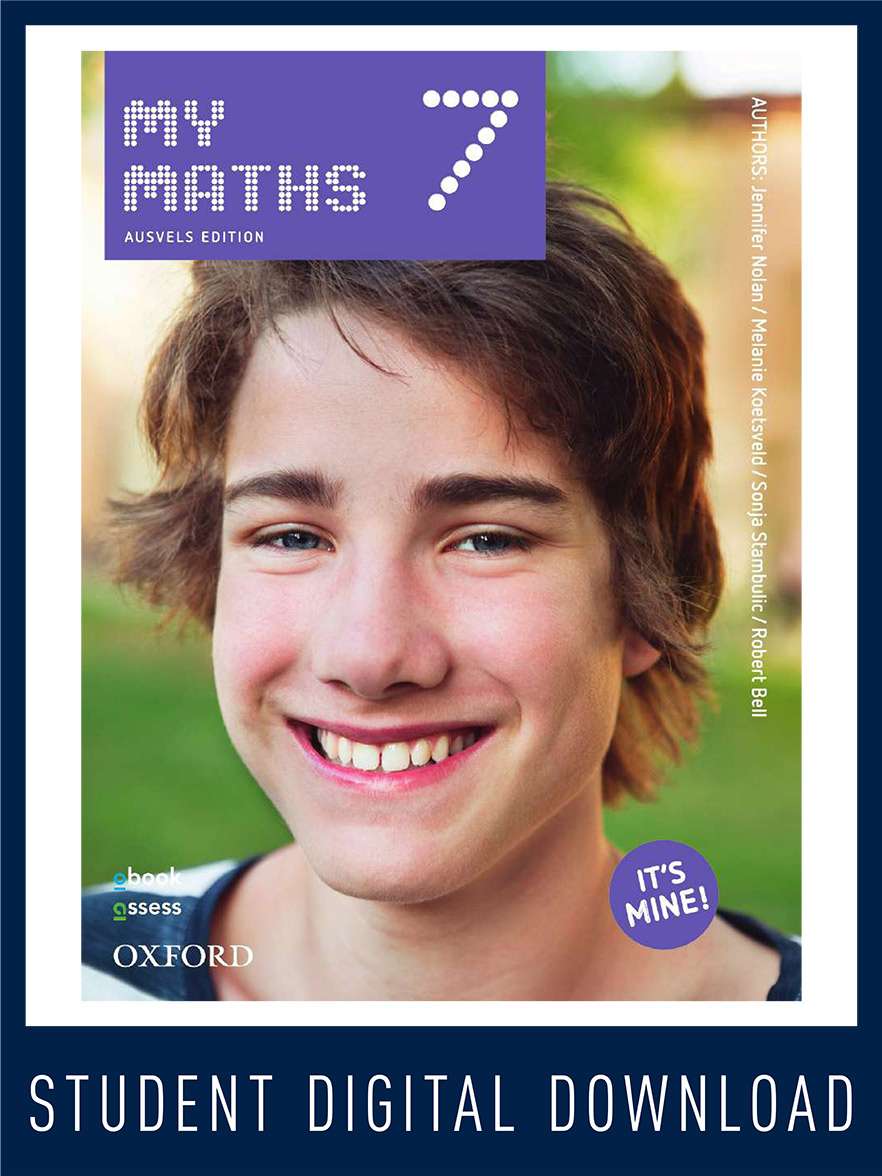 MyMaths 7 AusVELS Student obook assess
| | |
| --- | --- |
| ISBN: | 9780195591095 |
| Binding: | obook code (digital) |
| Published: | 29 May 2015 |
| Availability: | Available |
| Series: | |
$51.95 AUD
$58.99 NZD
Add To Cart
Add To Cart
Description
Oxford MyMaths AusVELS Edition has been specifically developed to support students wherever and whenever learning happens: in class, at home, with teacher direction or in independent study.

The obook is a cloud-based interactive version of the Student book that students can use anywhere, anytime on any device. It features multimedia links, interactive learning objects, videos, note-taking, highlighting and bookmarking tools, and live question blocks.
assess is an indispensable online assessment tool that drives student progress through tailored instruction.

This title is a real-time online purchase. You will be emailed an activation code on purchase, not mailed a physical product.
Contents
Chapter 1 Whole numbers
Chapter 2 Fractions and ratios
Chapter 3 Decimals and percentages
Chapter 4 Integers and the Cartesian Plane
Chapter 5 Algebra and equations
Chapter 6 Lines, angles and location
Chapter 7 Shapes and objects
Chapter 8 Time, mass and temperature
Chapter 9 Length, area and volume
Chapter 10 Statistics and probability