A leading mathematics program for years F–6
Aligned to the new Australian Curriculum v9.0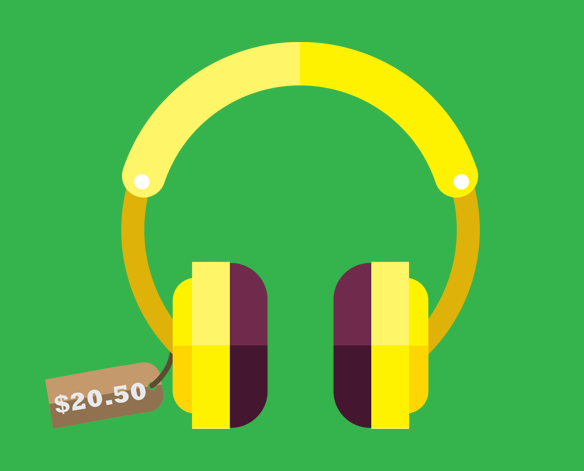 Practise, master, assess
Maths Plus is a leading mathematics program for F–6 that delivers results. Practice, with a view to mastery, underpins the spiral approach used in the Maths Plus program, allowing students to build on and re-visit mathematical content throughout the year. This helps students develop robust recall of information, consolidate their learning and increase their mathematical fluency.

The Maths Plus program offers explicit instruction, practice and consolidation activities, problem-solving tasks, and mentals and homework activities.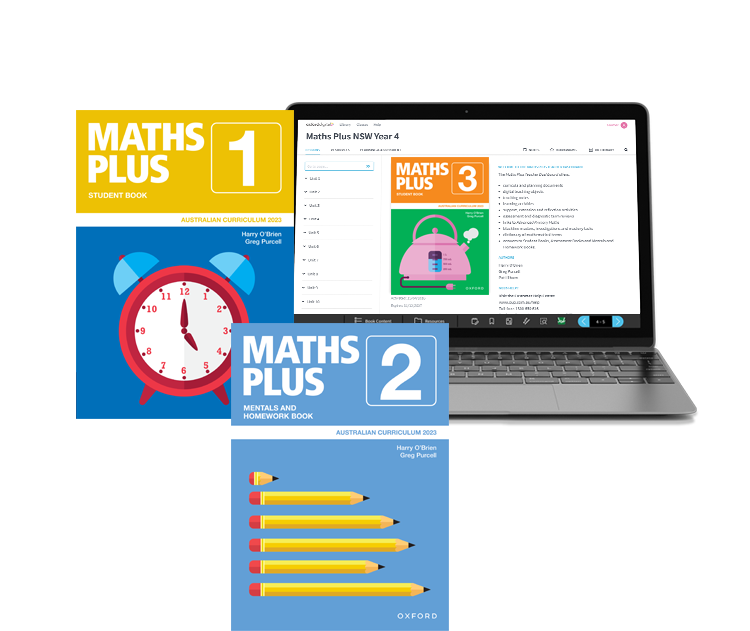 Series components
Student Books for F–6
Contain approximately 35 units of work per year with diagnostic term reviews to assess students' understanding of concepts and skills.
Australian Curriculum: Mathematics content codes, proficiency strands and cross-curriculum area references are included on every student activity page.
Are accessible on the Student Dashboard
Are supported by additional resources on the Teacher Dashboard, such as digital interactives and Investigations pages.
Are packaged with the corresponding Assessment Book in a
Value Pack.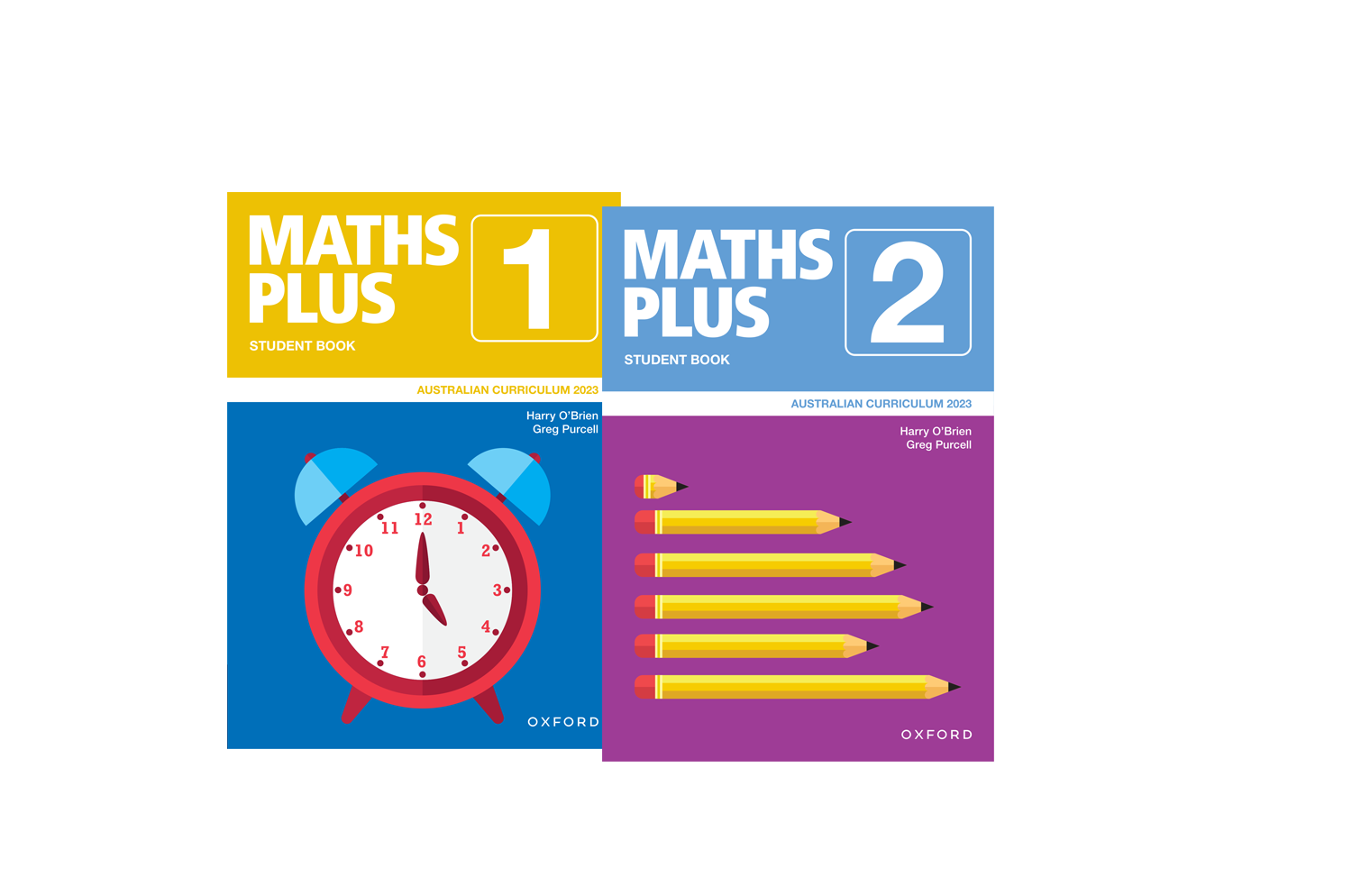 ac
Assessment Books for F–6
Contain summative topic-based assessment to measure student growth and support end of year, A–E reporting.
Are supported by a suggested teaching and testing schedule available on the Teacher Dashboard.
Are packaged with the corresponding Student Book in a Value Pack.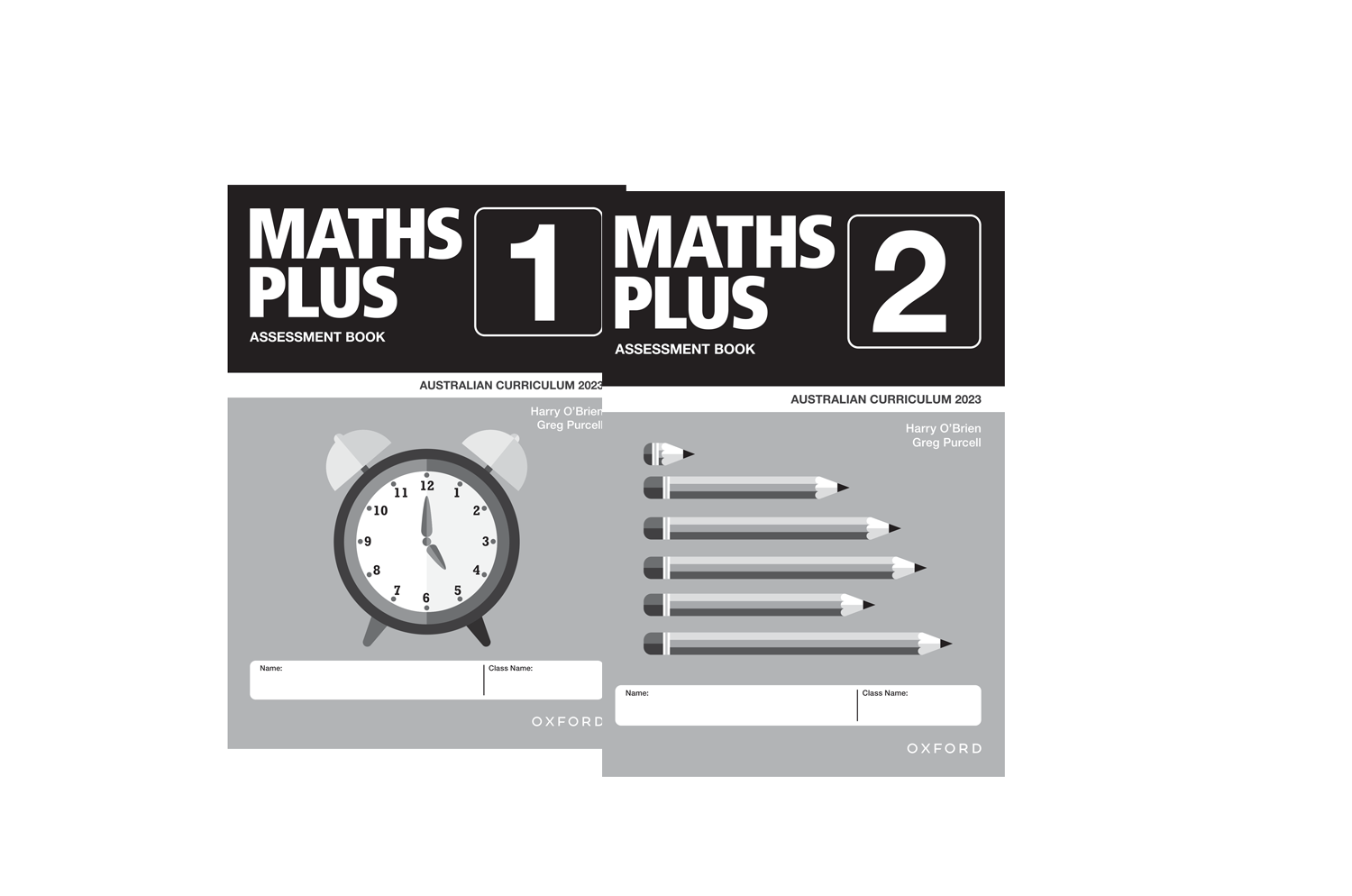 Mentals and Homework Books for 1–6
Contain revision, practice and consolidation activities that directly correspond to the concepts and units of work presented in the Student Books.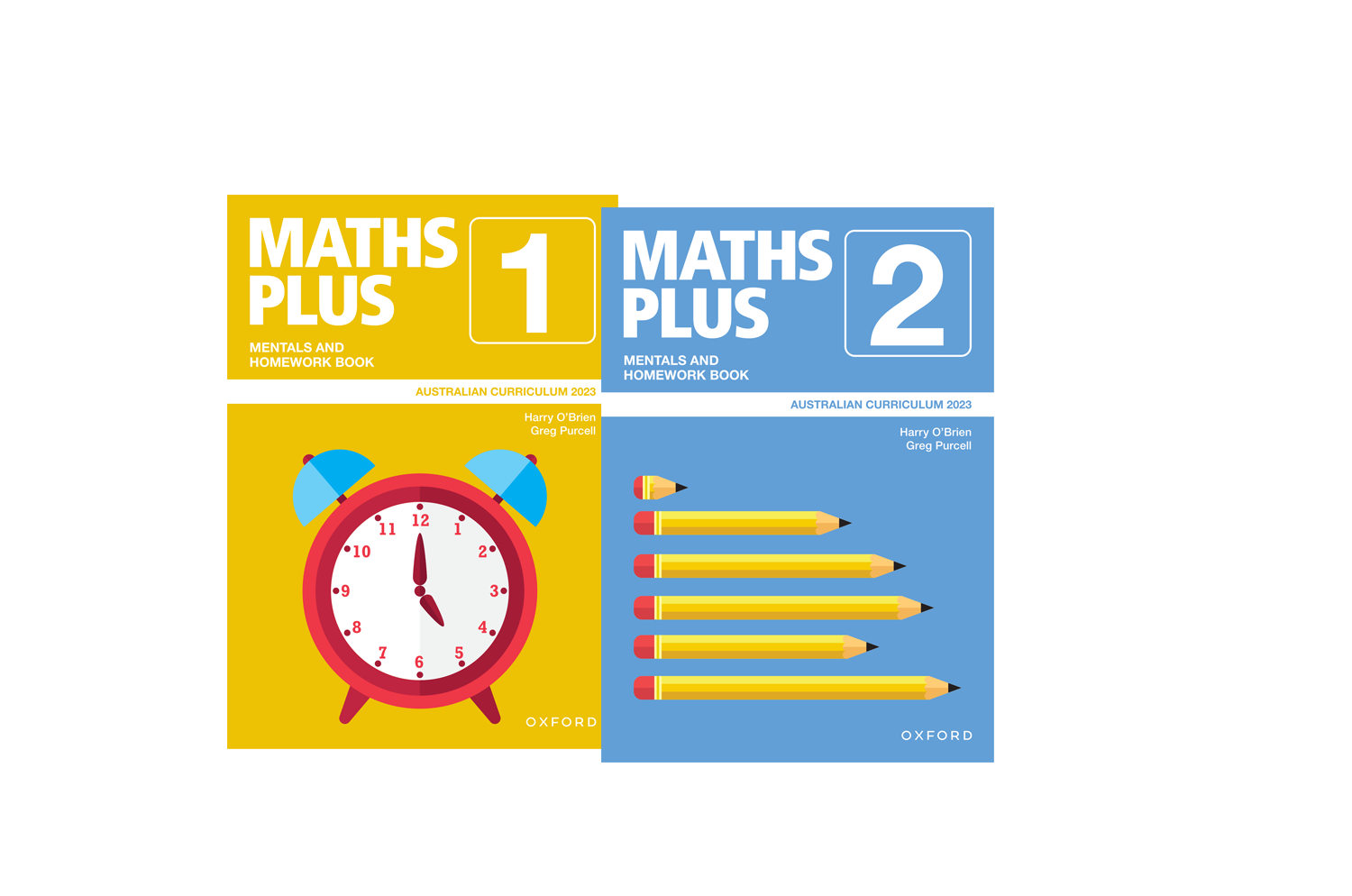 Teacher Books for F–6
Include curriculum links, direct instruction and links to the Teacher Dashboard, Mentals and Homework Books and Advanced Primary Maths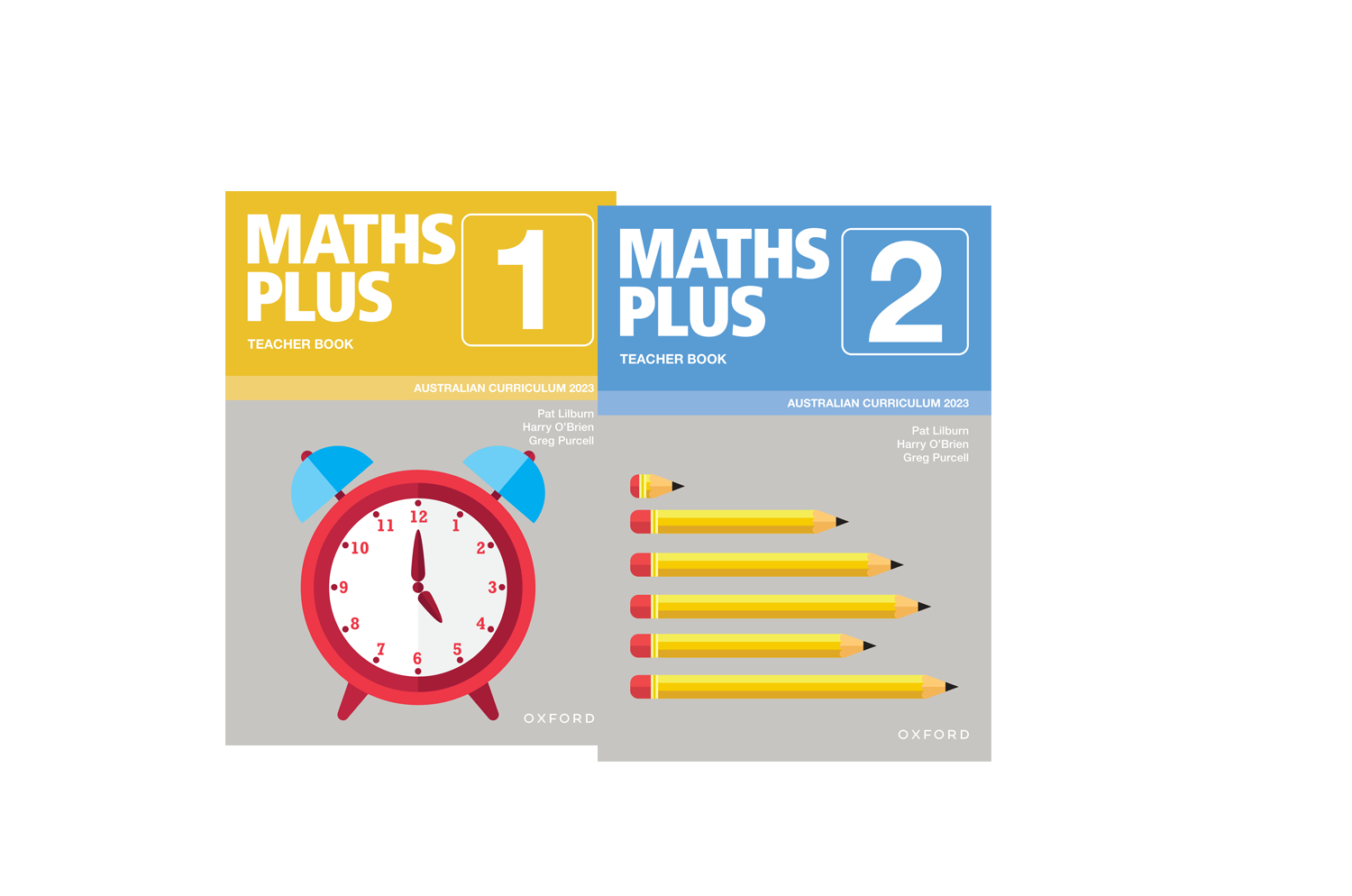 Teacher and Student Dashboard
The Maths Plus Teacher and Student Dashboards provide access to a wealth of additional teaching and learning resources across F–6.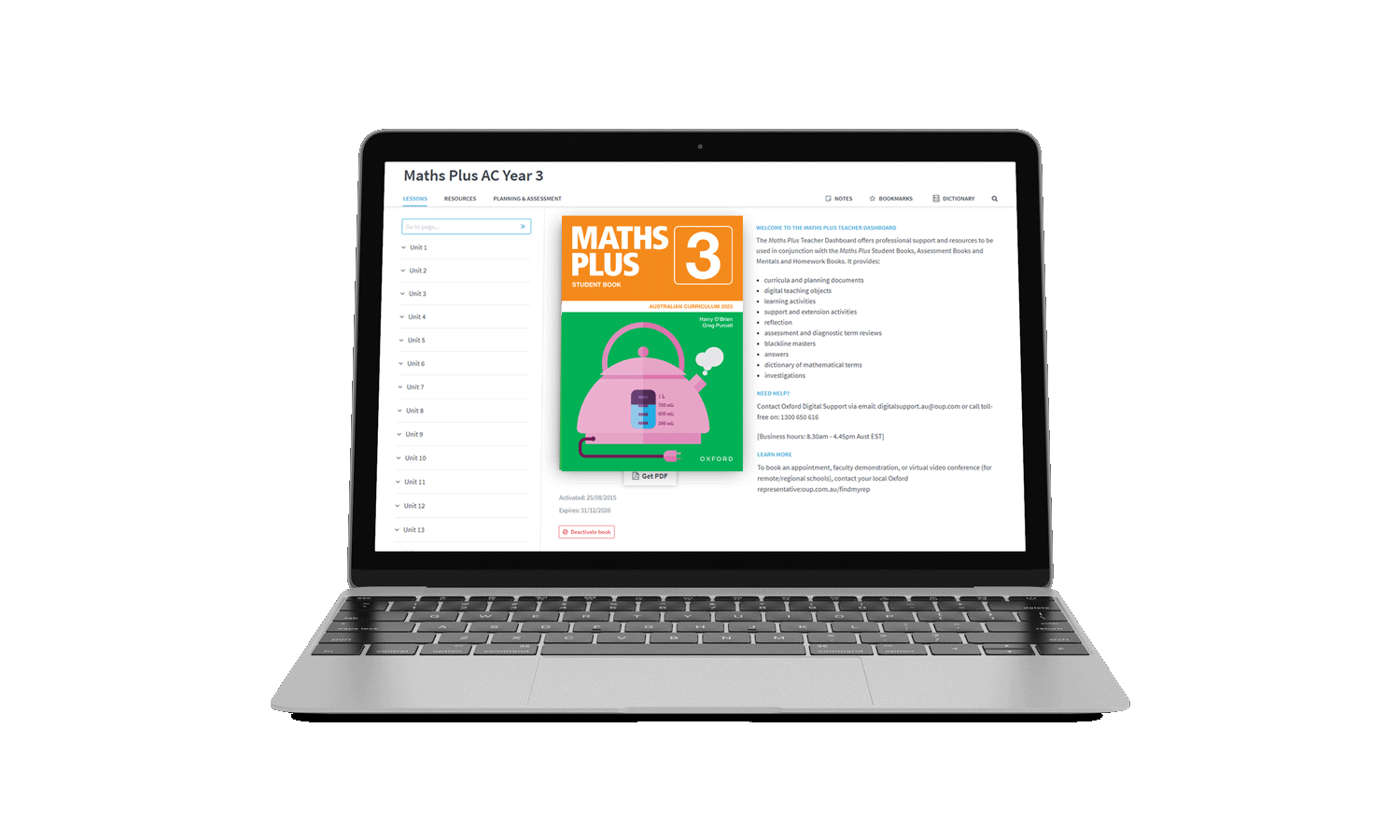 See what teachers are saying about Maths Plus
"Maths Plus is simple for teachers to implement. Work samples are comprehensive and allow for teacher programming and class activities."

Principal, Blue Mountains Steiner School (NSW)
"Our school has the best maths results in the diocese due to Maths Plus! Maths Plus covers all syllabus content and provides opportunities for teachers to support struggling students while others are revising and working ahead. Love Maths Plus!!"

Year 4 Teacher and Maths KDM, St Mary's Primary School (NSW)
"We like the simplicity and spiral sequence of Maths Plus."

Year 3-4 Unit Leader, Rosewood Downs Primary School (VIC)
Register your interest to find out more
Request a consultation with your local Oxford Education Consultant to find out how more about Maths Plus AC.
Register your interest


Matific
Maths success at every level
Maths Plus has joined forces with Matific to offer a powerful hybrid learning solution that develops student understanding.

Created in response to changing learning needs and interrupted schooling, this collaboration offers seamless continuity of education from school to home with individual learning pathways that are designed to adapt to students' level of need.
EXPLORE MATIFIC HERE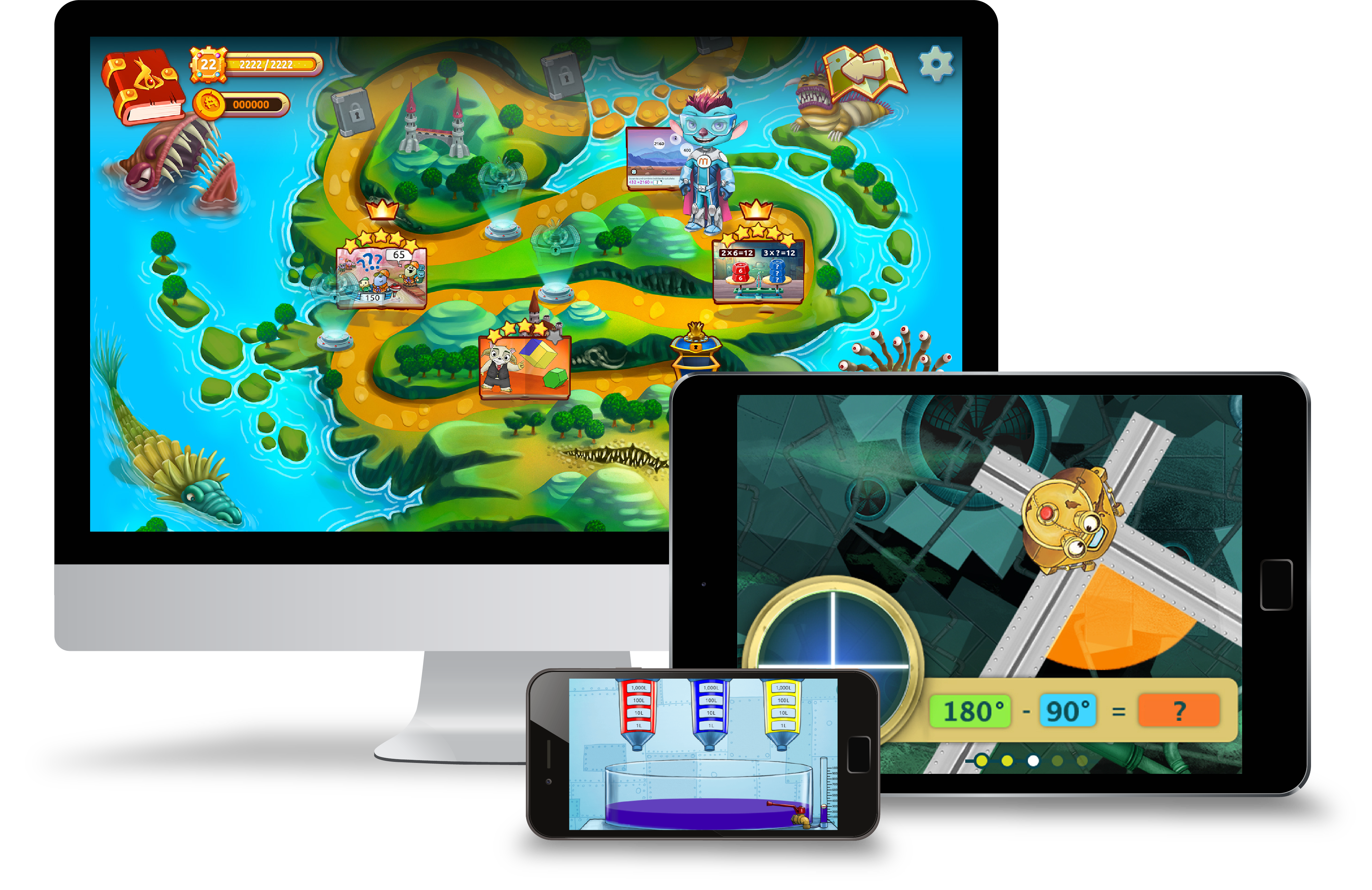 0
0.00