Read Write Inc - Phonics

A dynamic whole-school literacy program based around synthetic phonics
Read Write Inc. Phonics is a rigorous program for F–2 that is proven to create fluent, enthusiastic readers, confident speakers and willing writers. It incorporates effective classroom management strategies that ensure participation and fast progress for all students, and comes with comprehensive lesson plans and assessment resources.

Read Write Inc. Phonics is:
a comprehensive, robust, curriculum-aligned literacy program
a 'phonics first and fast' approach, with all aspects of literacy connecting
a program where every teacher is trained and confident to teach every child
best implemented as a whole-school, consistent, systematic approach
proven in both the UK and Australia as a program that delivers results.
Read Write Inc. Training
Behind the phenomenal success of Read Write Inc. Phonics is professional development that ensures effective implementation, a shared language around phonics and consistent practice across the school. The training is matched to the needs and requirements of your school and is delivered by an outstanding trainer who will show you how to teach effectively and confidently using Read Write Inc. Phonics. Choose to either attend a central training session, or book an in-school training session whenever best suits your school.

"We particularly love that it is more than just a "phonics" program but includes guided reading, writing, grammar and punctuation all in the one hour lesson, and of course that it starts to differentiate and track student progress immediately, really negating the need for withdrawing students for intervention programs in the early years. We also loved that it was a whole school approach focussed on training all staff to be great teachers of reading."

– Literacy Coordinator, Littlehampton Primary School, SA

View training options
See how Tennant Creek Primary School (NT) is using Read Write Inc to create fluent, enthusiastic readers, confident speakers and willing writers.
Student resources
Features:
Fully decodable take-home readers, uniquely matched to Read Write Inc. Phonics Storybooks.
Provide practice for children learning the Set 1, 2 and 3 Sounds.
Contain a wide range of stunning illustrations and a variety of text types including fiction, non-fiction, letters, diaries, fairy tales, and more!
Contain supportive notes for parents and carers.
Features:
Allow for practice of known graphemes, and new graphemes and introduced in a controlled sequence.
Closely match the students' increasing knowledge of phonics.
Activities at the start of the books help children to practise the sounds and words they will encounter in the story.
Questions to talk about at the end of the story provide an extra opportunity for developing childrens comprehension.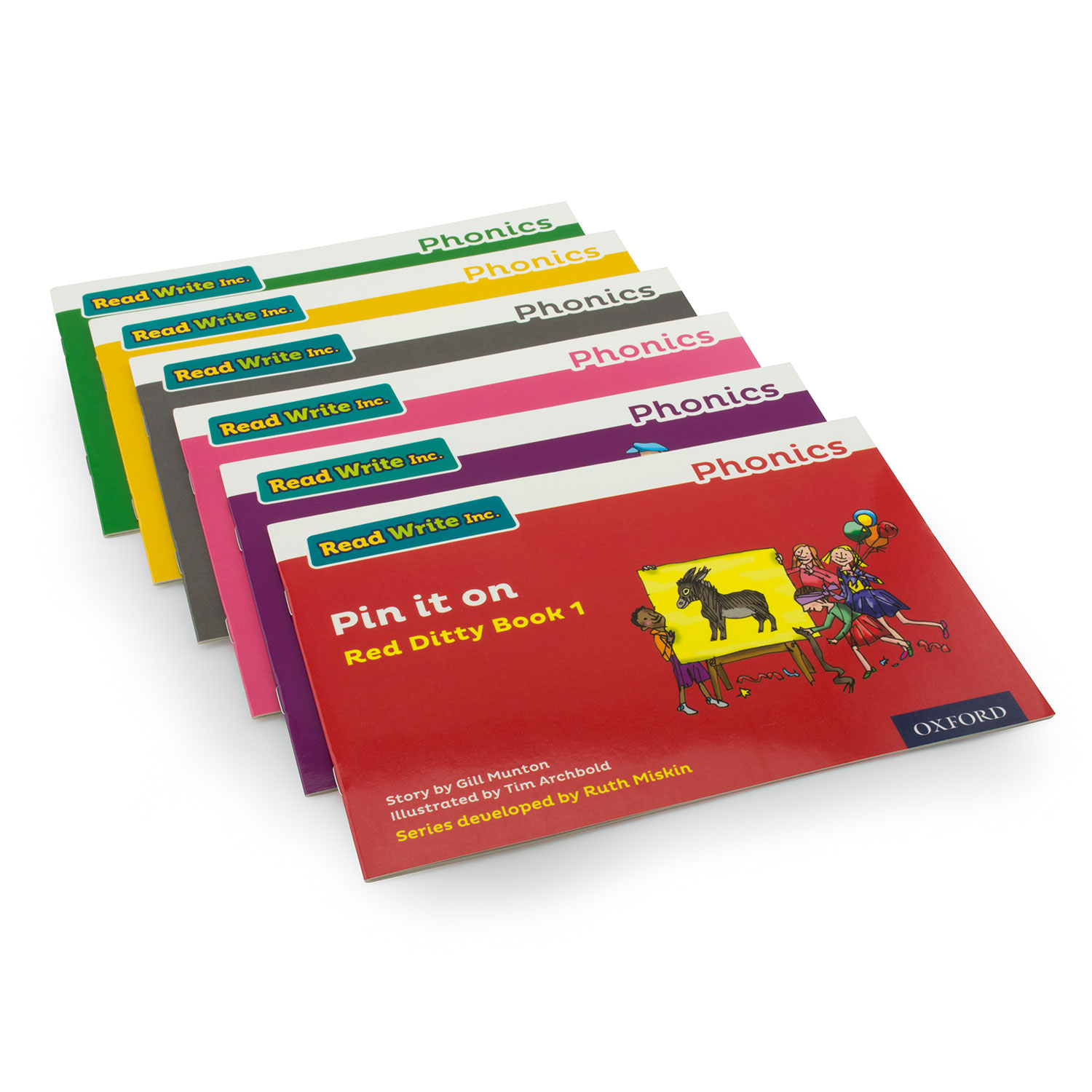 Features
Guidance is given on teaching vocabulary and synonyms in dedicated vocabulary activities
A six-step writing process is provided, from rehearsing sentences to writing extended compositions.
Activities are matched to the reading materials at every level of the program.
Students practise transcribing and correcting sentences, and are taught how to write fiction and non-fiction texts.