T4 Primary Literacy Sale
Up to 20% off Oxford Phonics, Decodables & Literacy Resources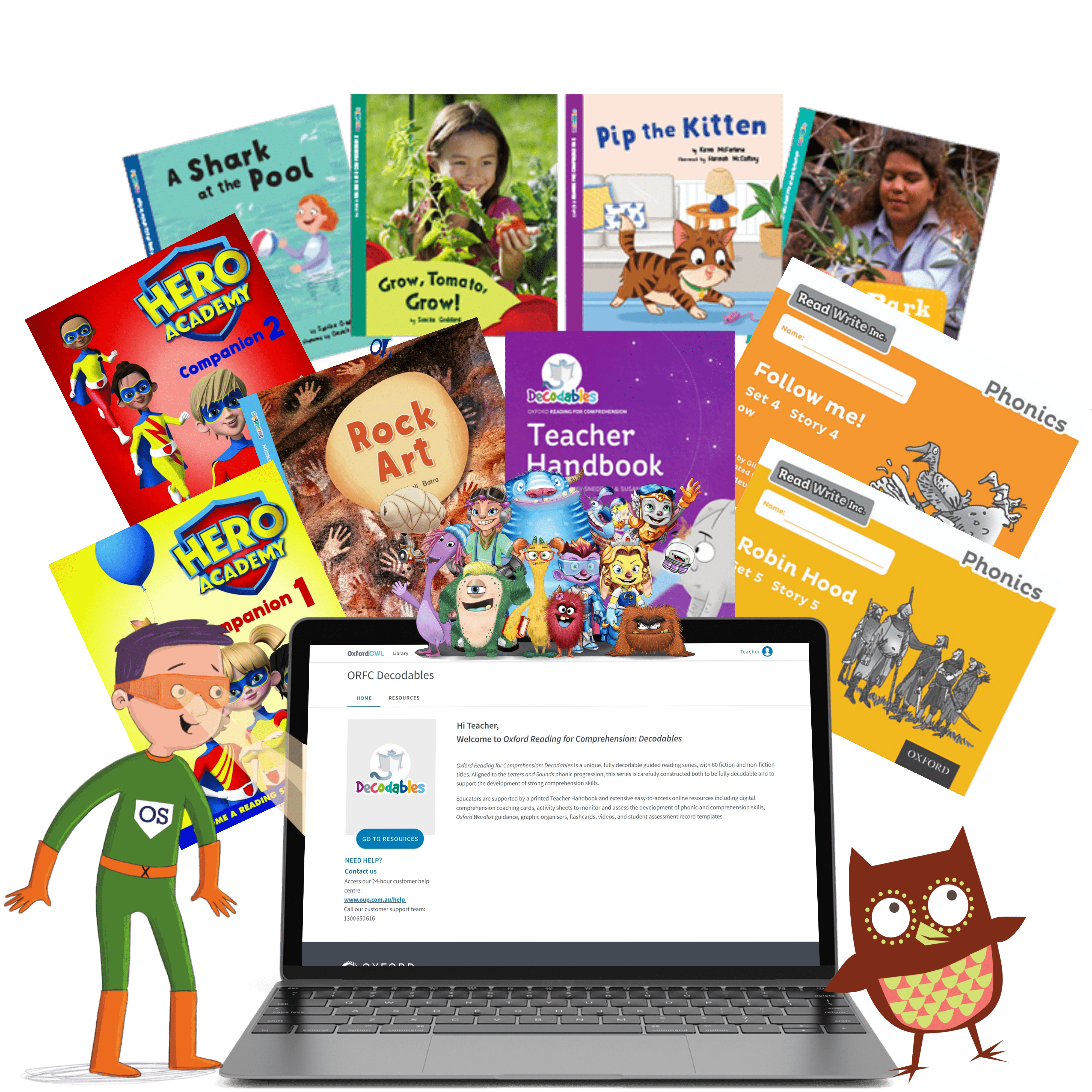 EXPLORE OUR NEW DECODABLE SERIES FOR F–2
Oxford Reading for Comprehension
Discover
ORFC Discover is a brand new fully decodable series that develops phonic and comprehension skills.
EXPLORE NOW

Terms
This offer is only available until December 13th, 2023.
Offer applies to full priced items only.
Only available to Schools for direct purchase.
Literacy Readers only, offer does not include student books.
0
0.00