Oxford Science Years 7–10
Victorian Curriculum
The evolution of science education
Science education has significantly changed in Australia in the last 20 years. Prior to 2000, science education was focused on providing explanations for the scientific phenomena that students might observe in their everyday life.

Read the report and access experts' insights on the evolution of science education.

Read the report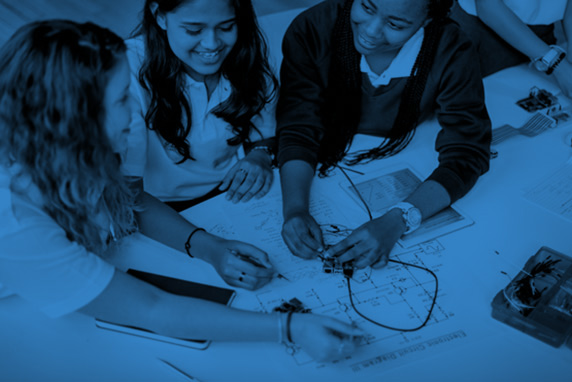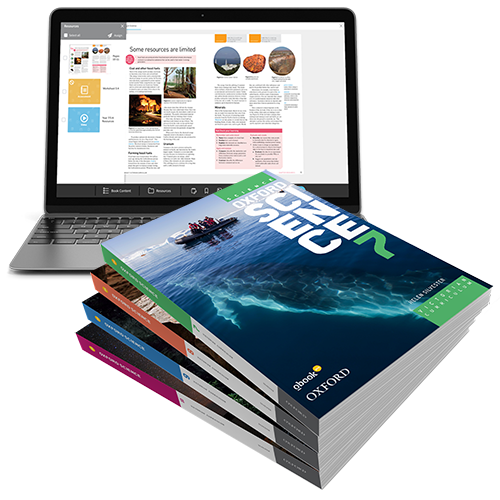 Oxford Science Victorian Curriculum Second Edition
New for 2022, Oxford Science Victorian Curriculum 2E offers a complete print and digital Science package that provides a scaffolded approach to Science Inquiry Skill development and application questions. Prepare your students for success in the Senior Sciences from day one of Year 7.

Student Books and enhanced digital resources offer complete curriculum coverage and have been revised to feature up-to-date, local case studies and scientific concepts.

Presented with a clear text design and engaging visuals, each double-page spread represents one scientific concept and guides teachers and students step-by-step through the curriculum, helping you to save time and support your students.

Prepare students for assessment success
Oxford Science 2E features scaffolded development and reinforces key Science Inquiry Skills, with greater opportunities for application.



Make science more accessible
The new editions feature easy-to-navigate, spread-based Student Books with a clear concept development approach: one concept, one spread, one lesson.



Experience enhanced digital resources
Easily assess, track and report on student and class progress with Oxford's innovative new obook pro digital format for teachers and students.



Take the hard work out of STEAM
Fully integrated STEAM projects at each year level enable consistent, hassle-free, cross-curricular learning.


What's new for 2022?

Watch the video to learn how Oxford is supporting Science educators in 2022.
Prepare students for success with scaffolded skill development
Oxford Science Victorian Curriculum 2E has been designed to close the gap in skill development and equip your students with Science Inquiry Skills from Year 7.

The series features a revised focus on the scaffolded development and
reinforcement of Science Inquiry Skills with greater opportunities
for application.

Explicit skills activities are included in all Student Books, with scaffolded
Science Inquiry Skills and Science as a Human Endeavour spreads.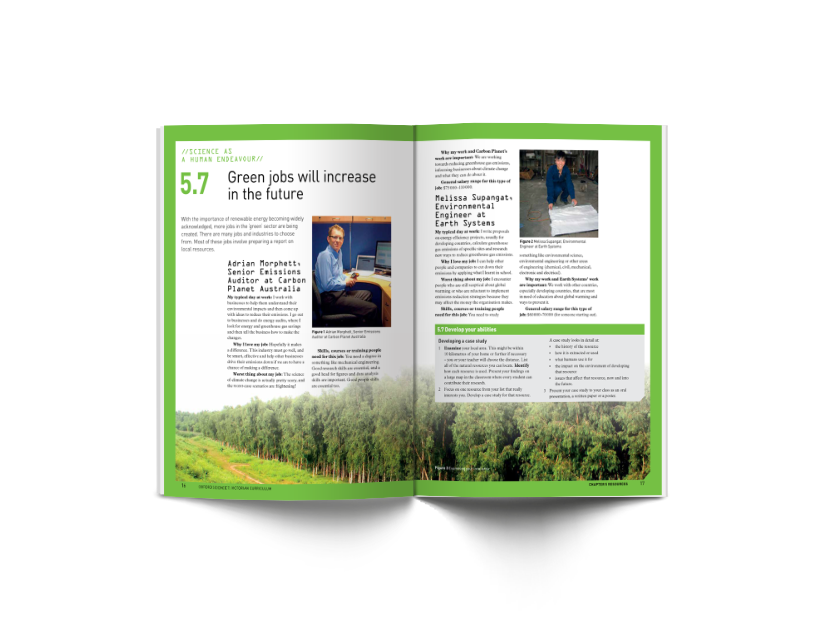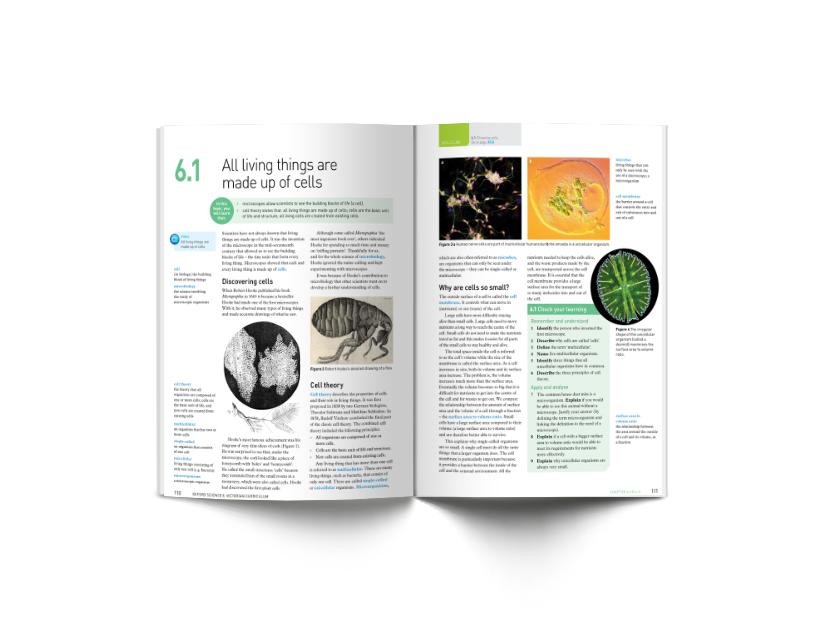 Make Science accessible for all students
Easy-to-navigate, spread-based Student Books deliver information using a clear concept development approach, with simple language and engaging visuals.

Save time and achieve more with your whole year of teaching in front of you. Students explore concepts progressively with each double-page sprea
packaged neatly as one lesson.

All content has been reviewed by literacy experts to ensure language is
accessible for every student.
Take the hard work out of STEAM
In an Australian first, the Victorian editions of Oxford Maths 7–10,
Oxford Science 7–10 and Oxford Humanities 7–10 each feature fully scaffolded, curriculum-aligned STEAM projects.

Each cross-curricular project covers Science, Humanities and Maths curriculum, and is accompanied by a comprehensive suite of teacher resources, including videos, teacher notes, implementation advice
and assessment.

STEAM projects encourage students to work collaboratively,
make connections between learning areas, and use design thinking
to solve real-world problems.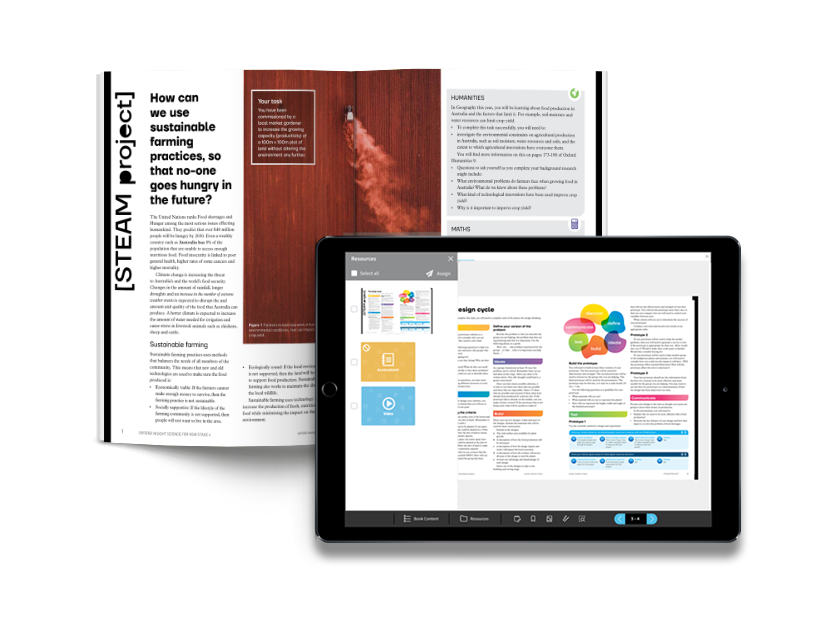 Meet our expert author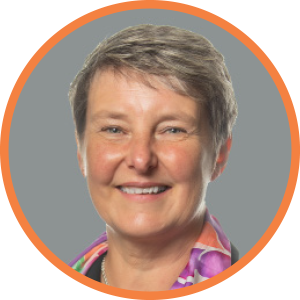 Helen Silvester is Director at the STEAM-focused Casey Tech School. She has been an educator for over 20 years and has held Head of Science positions in a number of schools. She was shortlisted for the 2014 and 2017 Prime Minister's Secondary Science Prize for Excellence in Science Teaching in Secondary Schools and was Victoria's representative for the BHP Billiton Science Teachers Awards.

Helen has a wealth of experience writing and reviewing and has been an active participant in the Australian Science Teachers Association (ASTA), Australian School Science Information Support for Teachers and Technicians (ASSIST) and Science Teachers Association Victoria (STAV). Helen has also worked as a researcher at Walter and Eliza Hall Institute and the Royal Children's Hospital.
Teaching students how to answer questions

Helen Silvester is back to discuss how recognising and understanding keywords is essential for students to answer questions successfully in Science.
Cross-curricular learning through STEAM

STEAM expert Helen Silvester, Humanities educator Katrina Davey and Maths educator Edward Shin discuss a cross-curricular approach to delivering STEAM.