Strong reading skills are key to students' overall success at school and beyond. Oxford Reading Levels support all students to progress at every stage of their reading journey.
How do Oxford Reading Levels help address reading challenges?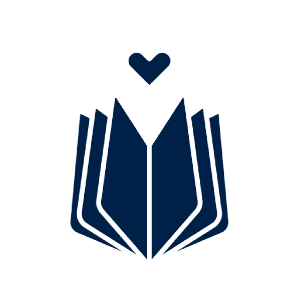 Why use levelled readers?
For a student to become a confident and successful reader, they need to be presented with the right amount of challenge. Expertly levelled reading books help to develop children's reading skills and a love of reading.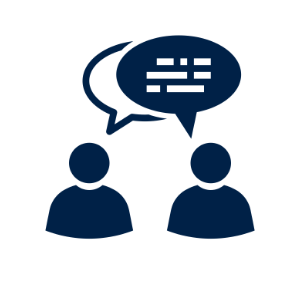 What are Oxford Reading Levels?
Oxford Reading Levels is an expert system used to determine the level of many popular primary reading books from Oxford. The levels range from Level 1 to Level 20, supporting readers from Foundation/Kindergarten to Year 6.
How are Oxford Reading Levels different to other systems?
The Oxford Reading Levels system has been created over decades by experts, our authors and reviewers. We have looked at the 'science' of books, including word levels and sentence characteristics, and the 'art' of books, including subject matter and visual elements. We have analysed over 2,000 books, 400,000 sentences and over 4,000,000 words to inform the careful levelling of our reading books.
We develop our books with Oxford Reading Levels at their heart, making them truly effective in supporting children's progress.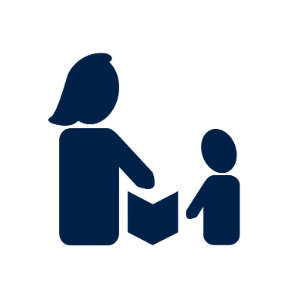 How do Oxford Reading Levels help children to read?
The Oxford Reading Levels progressively build fluency, comprehension and reading stamina. The system also allows teachers to effectively differentiate reading books to support each student's individual needs. The Oxford Reading Levels Teacher's Guide can support teachers in choosing the right text for each student by giving detailed information on the characteristics of texts at each Oxford Reading Level.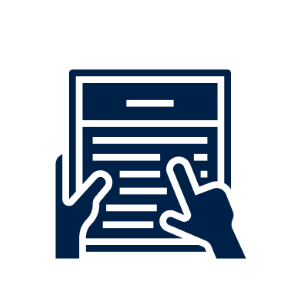 Which Oxford books are underpinned by Oxford Reading Levels?
Oxford Reading for Comprehension Decodables, Oxford Reading for Comprehension, Oxford Reading Tree, Project X and TreeTops have been developed using Oxford Reading Levels and can help to support progress in a range of reading competencies.
Oxford Reading Levels support reading progress
Help every student to progress their reading in carefully considered stages
At Oxford, we use an expertly developed, well-established system for levelling our books, which has been used to develop many of our popular and well-loved series.
Our books are finely graded so you can accurately match students to the right book. You'll notice that our books:
span from the very early stages of reading in Foundation (Oxford Reading Level 1) all the way up to an advanced Year 6 reader's level (Oxford Reading Level 20)
are matched to age-related expectations
signal the Reading Level
With the help of expert authors, our levelled books hook children of different ages into reading, capture their imaginations and make them think. We also work with leading literacy consultants and dedicated levelling and phonics consultants.
If you'd like to find out more about each Oxford Reading Level and learn how students' literacy skills develop with each level, download our Teacher Reference Guide.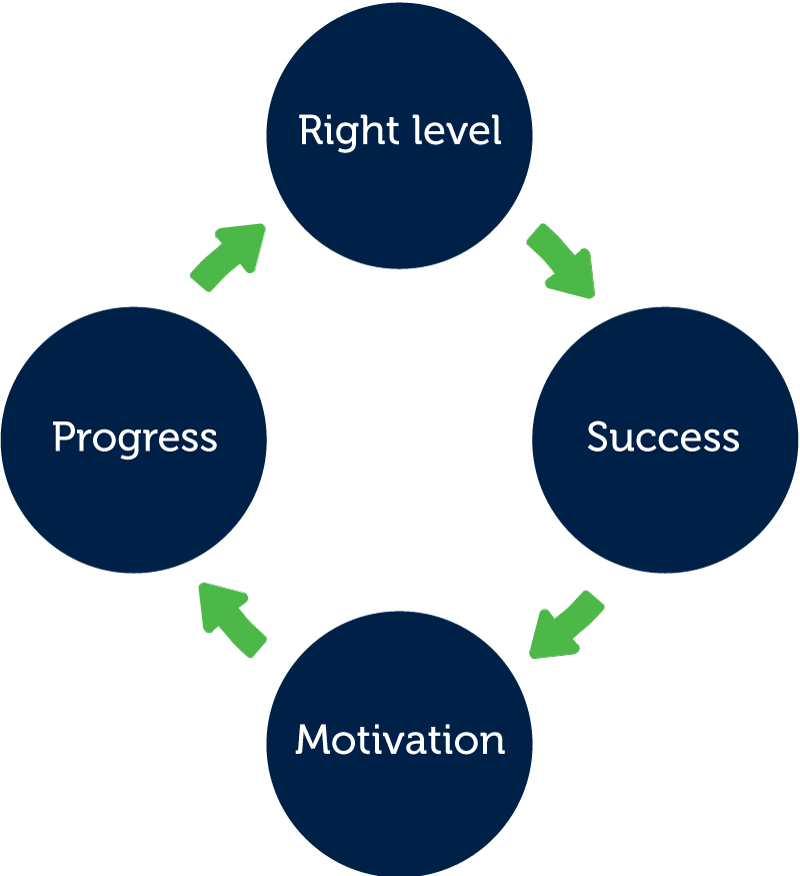 Oxford Reading Levels structure chart
The chart below shows how Oxford Levels relate to other commonly used levelling systems. Due to the subjective nature of levelling, this chart provides a 'best fit' judgement.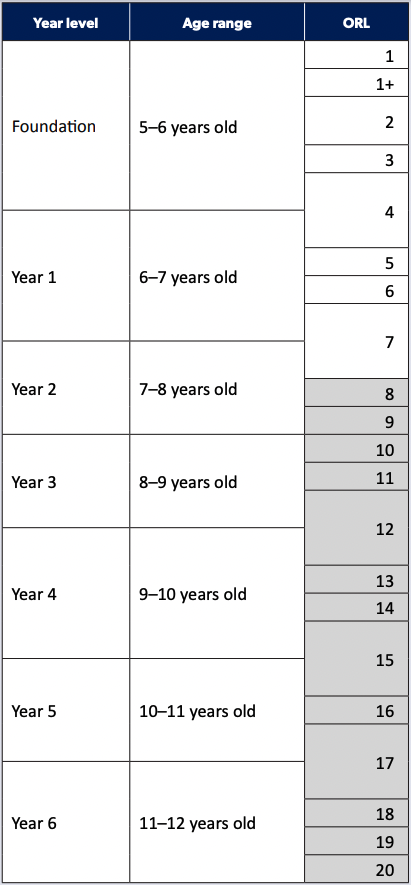 Oxford Reading Levels Teacher Reference Guide
This guide is designed to give you more information about Oxford Reading Levels and a deeper understanding of what goes into making levelled reading books from OUP.
Download Teacher Reference Guide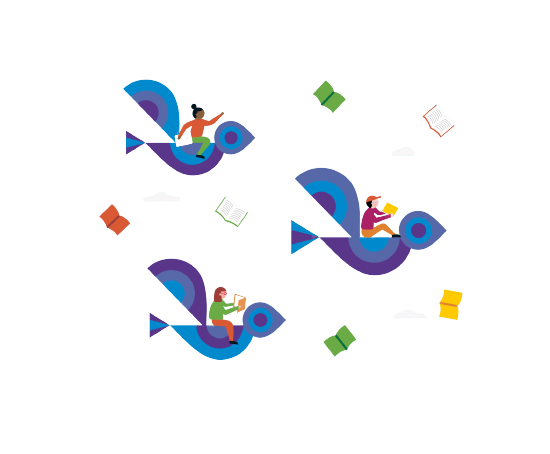 Request a consultation to learn more
Please complete the form below and your local Oxford Primary Consultant will be in touch to arrange a consultation.
REQUEST A CONSULTATION
0
0.00