Emil and the Sneaky Rat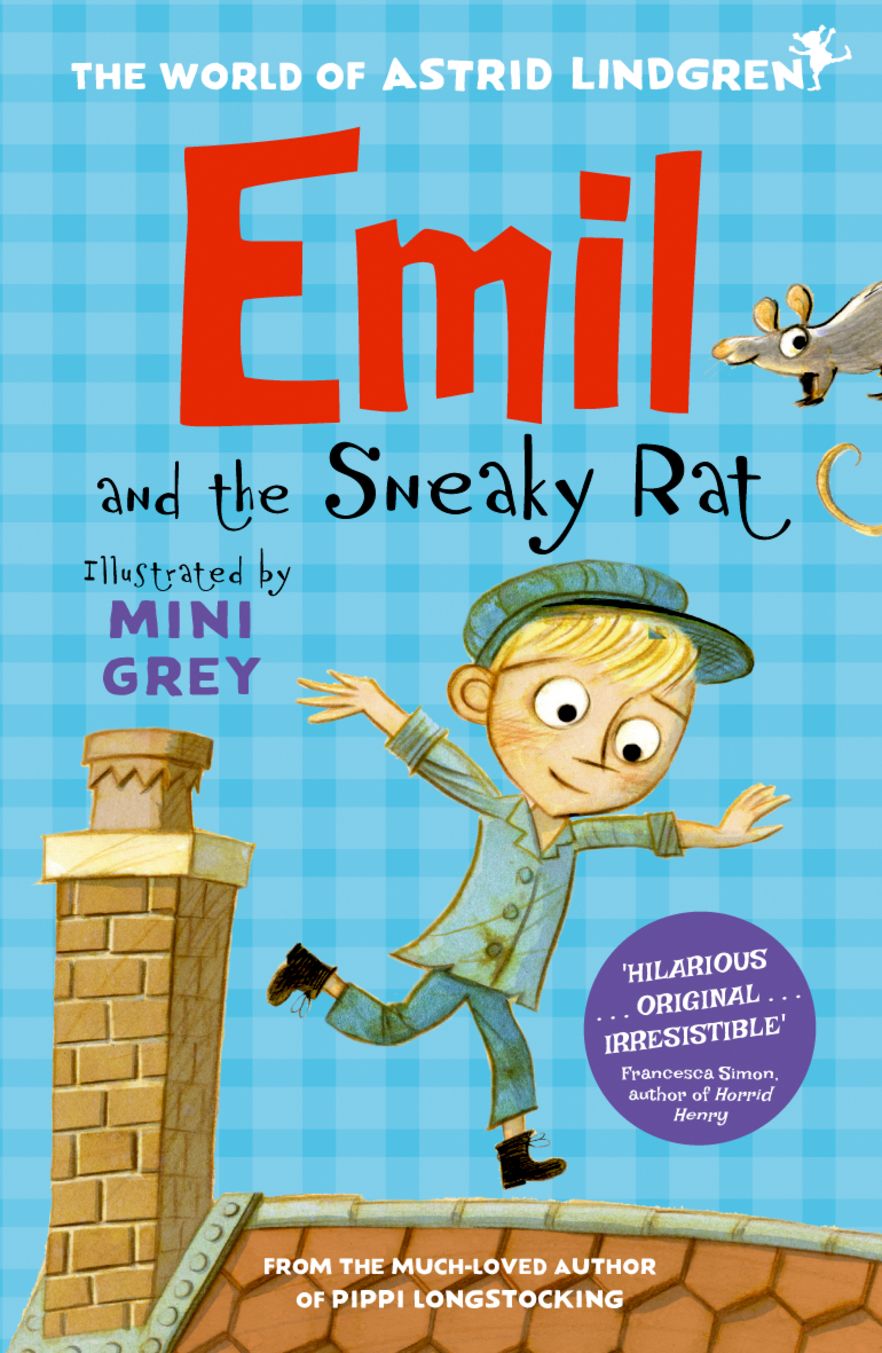 Emil and the Sneaky Rat
| | |
| --- | --- |
| ISBN: | 9780192776235 |
| Binding: | Paperback |
| Published: | 20 Aug 2020 |
| Availability: | 21 |
| Series: | |
$13.95 AUD
$15.99 NZD
Add To Cart
Description
There's a rat running amok in Emil's house, and he's determined to capture it. But hiding the rat trap just under his father's bed probably isn't ideal . . . That's just the start of Emil's adventures, which, once begun, never stop. Hens, dogs, little sisters - and adults - all flee his path. But Emil doesn't mean to be bad, it's just that trouble - and fun - follow him wherever he goes.
A collection of utterly engaging tales from one of the world's best-loved children's authors.
Authors
Author Astrid Lindgren
Illustrator Mini Grey
Astrid Lindgren was born in 1907, and grew up at a farm called Näs in the south of Sweden. She began her writing career in 1944 after she won a children's book competition, with Pippi Longstocking published a year later. She published more than one hundred books in her lifetime and is still the most popular children's author in Sweden. Her books have been translated into more than sixty languages, and she received numerous honours and awards. Astrid Lindgren died in 2002. Mini Grey was given her name after being born in a Mini in a car park in Newport, Wales. She studied for an MA in Sequential Illustration at Brighton under the tutelage of John Vernon Lord. Mini also worked as a primary school teacher in Oxford, where she now lives. She is the winner of the CILIP Kate Greenaway Medal and the Nestlé Children's Book Prize Gold Award.
Reviews
I adored Astrid Lindgren as a child and it was wonderful to discover the hilarious and original adventures of Emil, a little boy who gets his head stuck in soup tureens and hoists his sister up a flagpole. Irresistible